VUU enjoying turnaround
Fred Jeter | 3/4/2016, 7:18 a.m.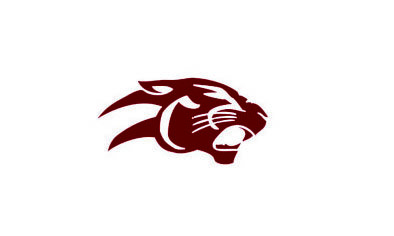 Long story short — Coach Jay Butler has turned things around at Virginia Union University.
In recent times, VUU's men's basketball team would return from the CIAA Tournament in Charlotte, N.C., with no victories and little cause for optimism.
The image brightened last week as VUU won its first tournament game since 2009 (over Shaw University), nearly tacked on a second win against two-time defending champ Livingstone College, and did so with a roster oozing with skilled underclassmen.
Coach Butler's Panthers finished 16-14 (second in the CIAA Northern Division) after VUU went 9-18 (with 11 straight losses at one juncture) last year under Coach Tony Sheals.
VUU was 31-49 during the previous three seasons under Coach Luqman Jaaber.
"We definitely feel good about things," said Coach Butler. "We've got 14 of 15 coming back. Next year, we plan to be playing on Saturday night" for the championship.
In contemplating CIAA favorites in 2016-17, don't count out the upward-bound Panthers. Here's a glimpse of what fans have to look forward to in Coach Butler's second go-round on Lombardy Street:
Barco-Stevens Hall's rafters are well decorated with retired jerseys. Ray Anderson, eyeing a monumental senior season, hopes to add his No. 3 jersey to the overhead scenery. Anderson averaged 21 points per game as a junior and shined in Charlotte with 25 points against Shaw University and 18 points and 12 rebounds against Livingstone College.
Long-range marksman Kory Cooley saved his best for last, scoring 29 points (four 3-pointers) against Livingstone College. The sophomore averaged 13 points, with 56 3-pointers.
Some say he's too short to excel in the paint, but plugger Tavon Mealy averaged 12 points per game and 7 rebounds as a junior, shooting 67 percent.
Mealy finished with 10 points and eight rebounds against Livingstone College.
Also returning next season:
• Ball-handler De'Andre Gibson (led team in assists, steals).
• Versatile Colton Lewis, a mobile 6-foot-9 all-round contributor.
• Guard Robert Valentine (41 percent of 3-pointers).
• Inside operators John Mitchell and Danny McElroy, who averaged 11 points and nine rebounds combined.
Red-shirting were 6-foot-4 Tre Patterson from John Marshall High School, 6-foot-3 Travon Brown from Armstrong High School and 6-foot-2 Marcus Hoosier from Petersburg High School.
"That adds up to a lot of players, but we're still looking for a big," said Coach Butler. "We need to add a piece or two and get better in the offseason."