VCU Children's Pavilion opens
3/11/2016, 12:12 p.m.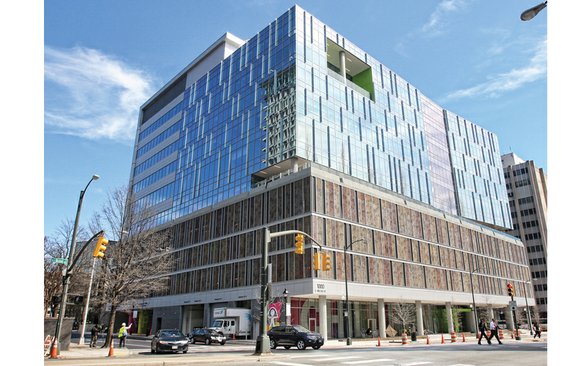 It's being described as the biggest development in child health care in Central Virginia.

After more than five years of planning and construction, the new $200 million Children's Pavilion outpatient treatment center was celebrated with fanfare Wednesday, just days before its planned opening to patients and families on Monday, March 21.
Gov. Terry McAuliffe joined in the festive ribbon-cutting for the new Downtown addition to the Children's Hospital of Richmond at Virginia Commonwealth University.
The governor lauded the massive 15-story building at 10th and Broad streets neighboring City Hall as "a milestone in advancing children's health care and meeting the growing need for coordinated outpatient services," that represent 90 percent of pediatric care.
The new building combines space for clinical services, research and teaching. VCU President Michael Rao said the offerings will make "a profound difference in the lives of children and their families."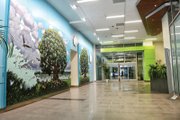 Inside, an array of services, ranging from radiology and orthopedics, to same-day surgery, lab testing and dialysis, will be available in a child-friendly environment. Amenities include parking, a curb-free drop-off area for those in strollers and wheelchairs; a Ronald McDonald House Sibling Center, a Sky Terrace and interactive displays.
According to officials, this is just the first step in improving services offered through the Children's Hospital of Richmond at Virginia Commonwealth University.
Behind the scenes, VCU continues planning for new facilities on the medical campus, including development of a hospital for inpatient children's care, according to VCU spokeswoman Pamela D. Lepley.