$32.7M
That's the amount state gives city for jail costs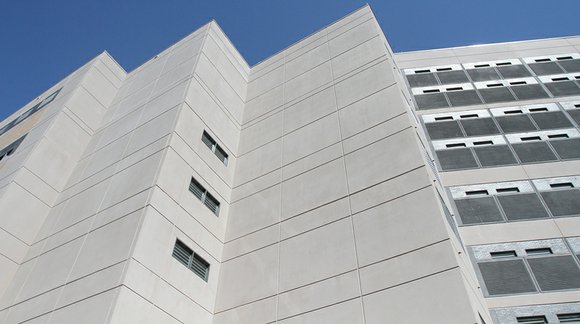 That's how much cash-strapped Richmond has received from the state for reimbursement of costs related to the construction of the six-story, $134.6 million Richmond Justice Center in Shockoe Bottom, Tammy Hawley, a spokesperson for Mayor Dwight C. Jones, told the Free Press last Friday.
"The funds go to (help) pay off the debt we incurred to build the jail," Ms. Hawley stated in response to a query.
Additionally, she added, "The reimbursement does open up some debt capacity" for the city.
The funds initially were authorized by the 2010 General Assembly, then reauthorized in the 2015 budget that was passed last year, according to Dan Timberlake, director of the Virginia Department of Planning and Budget.
Richmond received the reimbursement after submitting documents to the Virginia Department of Corrections providing proof the work was completed and payment was made.
Construction of the new 1,032-bed jail began in January 2012 and the Justice Center opened in July 2014.
The project earned LEED Gold certification in February for its design, construction and operation as energy efficient.