1961 VUU hoops star leads Panthers' 1,000-point Club
Fred Jeter | 11/19/2016, 11:03 a.m.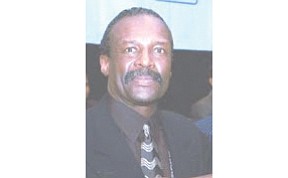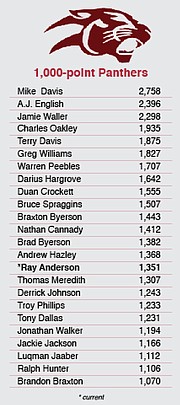 Jim Junot never scored a point in basketball for Virginia Union University, but he's good at counting them for others.
Thanks to Junot, VUU's veteran sports information director, the Panthers have a long overdue list of all-time scorers.
To come up with this historical chart, Junot tabulated decades of old box scores and records dating to 1960.
Junot concedes there may yet be some holes in his research and welcomes additional information. He's particularly concerned with the 1978, 1979 and 1980 seasons for which no individual statistics have been found.
Larry Holmes, the 1979 CIAA tournament MVP, and Keith Valentine, the 1980 CIAA and NCAA MVP, were among the standouts during that period.
Still, you've got to start somewhere and VUU's 1,000-Point Club begins with the legendary Mike Davis, who dazzled under Coach "Tricky Tom" Harris in the late 1960s.
From Brooklyn, N.Y., Davis led the NCAA College Division in scoring in 1969 and finished with the school record of 2,758 career points.
Known as "The Crusher," Davis was the CIAA Player of the Year in 1969 and is the CIAA's second all-time scorer behind Earl Monroe, who tallied 2,935 points for Winston-Salem State University from 1964 through 1967.
Davis was a first round draft pick of the NBA's Baltimore Bullets in 1969 and made the NBA All-Rookie Team in 1970.
Junot's list also includes Bruce Spraggins and "Jumpin" Jackie Jackson from the early 1960s. Spraggins was the first Panther drafted by the NBA — the Philadelphia Warriors in 1961.
Jackson was drafted in 1962, also by Philadelphia, but spent most of his professional career with the Harlem Globetrotters.
Current VUU Panther Ray Anderson has 1,351 points heading into his senior year and final collegiate season.
The 6-foot-3 guard from Wilmington, Del., has at least an outside shot at becoming VUU's fourth 2,000-point scorer, joining Davis, A.J. English and Jamie Waller.
"The Crusher's" total, however, remains untouchable.