Advocacy groups bracing for change
11/19/2016, 10:12 a.m.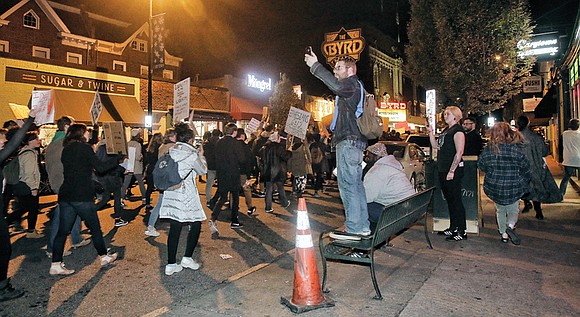 By Lauren Northington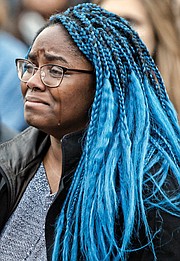 President-elect Donald Trump pledged during his campaign to "Make America Great Again" by building a wall between the United States and Mexico, nationalizing stop-and-frisk policing, banning Muslim immigration, de-funding Planned Parenthood and dismantling federal policies, including environmental protections.
Civil rights and advocacy organizations in Virginia that have spent the last eight years pushing for legal protections under a progressive Obama administration are turning to a new strategy in preparation for a new administration led by a real estate tycoon and reality television star with no political experience.
The NAACP, Planned Parenthood, the American Civil Liberties Union, Equality Virginia and the Sierra Club are localizing their fights, mobilizing protesters and preparing for a defensive campaign for an unpredictable four years.

"The president-elect has a record of saying things he doesn't mean, but a lot of things can happen based on what he says," said James Parrish, executive director of Equality Virginia, a statewide advocacy organization for lesbian, gay, bisexual and transgender Virginians.
Mr. Trump's list of 21 candidates he may review for an appointment to the U.S. Supreme Court features several conservative opponents of marriage equality.
But for state LGBT advocates, said Mr. Parrish, the focus is not explicitly on marriage equality or transgender bathroom laws — both topics visited by the U.S. Supreme Court — but on the easily reversible non-discrimination executive orders signed by President Obama. Among them: Executive Order 13672, which prohibits federal contractors from discriminating on the basis of gender and sexual orientation.
Mr. Parrish also is worried about who will be appointed to replace Loretta Lynch as head of the U.S. Justice Department. He fears it may be someone who won't "have an interest in hate crimes against LGBTQ people."
For environmental protection advocates, worries are strengthening.
This week, President-elect Trump tapped Myron Ebell to head the transition team at the Environmental Protection Agency.
Mr. Ebell, who has fervently denied the existence of climate change, is director of the Center for Energy and Environment at the Competitive Enterprise Institute, a libertarian think tank "dedicated to advancing the principles of limited government."

"With what we've heard this week from President-elect Trump, we are very concerned about the environmental protections that have been gained and we were hoping to make progress on," said Kate Addleson, director of the Virginia chapter of the Sierra Club.
The environmental advocacy group, which boasts 15,000 members statewide, helped lobby for state Executive Order 57, issued earlier this year, that works to reduce carbon emission from Virginia's power plants.
"We fundamentally don't believe that a strong economy has to come at the expense of environmental protection," Ms. Addleson told the Free Press. "All people deserve a healthy environment, a healthy economy and climate."
But Mr. Trump's most recent political appointments suggest that progressive interest groups should look forward to toughening up.
Mr. Trump surprised supporters and proponents alike by appointing Steven Bannon, executive chairman of Breitbart News, as his chief strategist on Sunday. Breitbart News pushes the white nationalist agenda of the alt-right, including racism, xenophobia and anti-Semitism.