Postal Service issues new Kwanzaa stamp
10/7/2016, 6:42 p.m.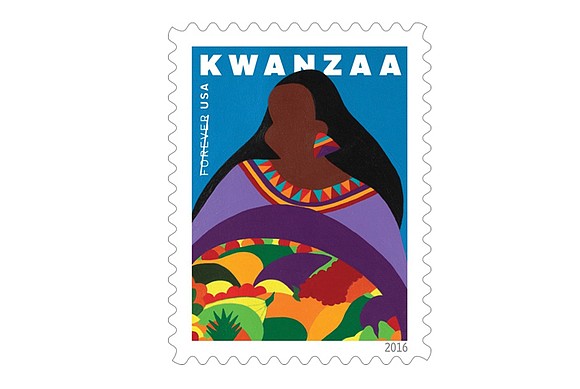 The Kwanzaa holiday is being saluted with a colorful new stamp from the U.S. Postal Service.
The new stamp celebrating the Afrocentric holiday that falls between Christmas and New Year's Day was issued Oct. 1.
Artist Synthia Saint James, who created the original Kwanzaa postage stamp in 1997, also designed this one.
Based in Los Angeles, Ms. James, 39, is well known for creating impressionistic paintings with vibrant colors. She has ex- hibited internationally, received numerous commissions and illustrated and/or authored 17 children's books.
Created by California professor Maulana Karenga in 1966, Kwanzaa is a seven-day holiday based on principles that celebrate family, community and African-American culture.