Comedian, activist Dick Gregory dies at 84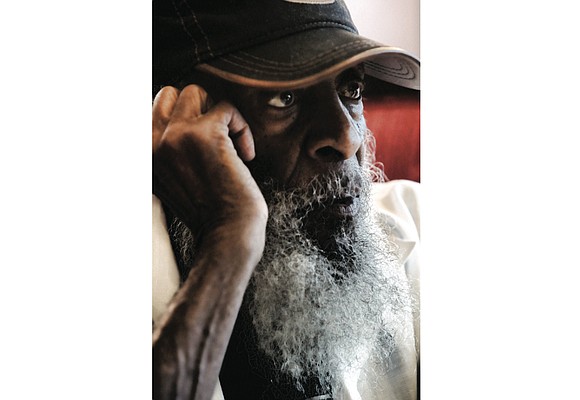 Comedian, civil rights activist and healthy living advocate Dick Gregory, who used his humor to spread messages of social justice and good nutrition, died late Saturday, Aug. 19, 2017, in Washington.He was 84.
His son, Christian Gregory, said he contracted a severe bacterial infection and had been hospitalized for about a week.
"Years of severe fasting, not for health but for social change, had damaged his vasculature system long ago. He always reminded us many of his fasts were not about his personal health, but an attempt to heal the world," his son said.
As one of the first African-American standup comedians to find success with white audiences in the early 1960s, Mr. Gregory rose from an impoverished childhood in St. Louis to win a college track scholarship to the mostly white Southern Illinois University. His father abandoned the family, leaving his mother poor and struggling with six children. The family often went without food or electricity.
"In high school, I was fighting being broke and on relief," he wrote in his first book, "Nigger," an autobiography written in 1963. "But in college, I was fighting being Negro."
He went on to become a celebrated satirist who deftly commented about racial divisions at the dawn of the Civil Rights Movement.
"Where else in the world but America," he joked, "could I have lived in the worst neighborhoods, attended the worst schools, rode in the back of the bus and get paid $5,000 a week just for talking about it?"
His sharp commentary soon led him into civil rights activism, where his ability to woo audiences through humor helped bring national attention to fledgling efforts at racial integration and social equality.
Mr. Gregory briefly sought political office, running unsuccessfully for mayor of Chicago in 1966 and U.S. president in 1968, when he got 200,000 votes as the Peace and Freedom Party candidate. In the late 1960s, he befriended John Lennon and was among the voices heard on Mr. Lennon's anti-war anthem, "Give Peace a Chance," recorded in the Montreal hotel room where Mr. Lennon and Yoko Ono were staging a "bed-in" for peace.
An admirer of Gandhi and Dr. Martin Luther King Jr., Mr. Gregory embraced nonviolence and became a vegetarian and marathon runner. He preached about the transformative powers of prayer and good health. Once an overweight smoker and drinker, he became a trim, energetic proponent of liquid meals and raw food diets. In the late 1980s, he developed and distributed products for the popular Slim-Safe Bahamian Diet.
When diagnosed with lymphoma in 2000, he fought it with herbs, exercise and vitamins. It went in remission a few years later.
He took a break from performing in comedy clubs, saying the alcohol and smoke in the clubs were unhealthy and focused on lecturing and writing more than a dozen books. His last, published earlier this year, is titled "Defining Moments in Black History: Reading Between the Lies."
Mr. Gregory went without solid food for weeks to draw attention to a wide range of causes, including police brutality, Middle East peace, American hostages in Iran, animal rights, the Equal Rights Amendment for women and to support pop singer Michael Jackson when he was charged with sexual molestation in 2004. He was an active participant in many protests, and was often beaten and jailed.