Warren 'Pete' Moore, original vocalist, songwriter with The Miracles, dies at 79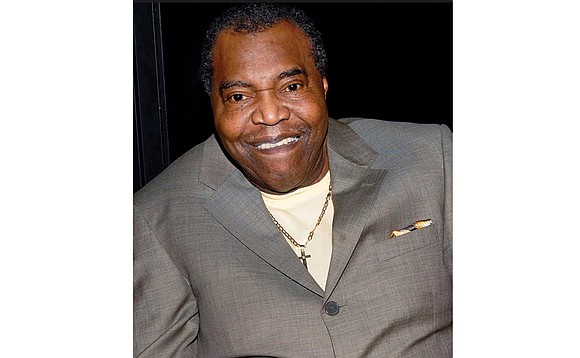 Warren "Pete" Moore, a vocalist and songwriter with Smokey Robinson and The Miracles, died Sunday, Nov. 19, 2017, in Las Vegas on his 79th birthday.
His wife, Tina Moore, said the cause was complications from diabetes.
The Detroit native was a childhood friend of Mr. Robinson. As teenagers, they co-founded a vocal group called the Five Chimes that won a contest on "Saturday Dance Party," a television show, that sparked the creation of The Miracles.
They were managed by Berry Gordy and became an integral early success for Motown records. Mr. Moore co-wrote many of The Miracles' hits, among them three Top 20 hits that were released in 1965 — "Ooo Baby Baby," co-written with Mr. Robinson; "The Tracks of My Tears," with Mr. Robinson and the group's guitarist, Marv Tarplin; and "My Girl Has Gone," with Mr. Robinson, Mr. Tarplin and Ronnie White of The Miracles.
The band had 26 Top 40 hits, including "You've Really Got a Hold on Me" and "Shop Around." In 1970, their song, "The Tears of a Clown," reached No. 1 in the United States and the United Kingdom.
He also collaborated on songs that became hits for other Motown artists, including Marvin Gaye's "Ain't that Peculiar" and "I'll Be Doggone."
Mr. Moore remained with The Miracles through Mr. Robinson's leaving in 1972 to pursue a solo career. Mr. Moore co-wrote "Love Machine, Part 1" with Billy Griffin, who replaced Mr. Robinson as lead singer. The song became a No. 1 hit on the Billboard chart in 1976.
Two years later, The Miracles dissolved, with Mr. Moore later starting a production company in Las Vegas. His company was known for nurturing the career of hip-hop artist B. Taylor.
In a statement after Mr. Moore's death, Mr. Gordy described Mr. Moore as a "quiet spirit with a wonderful bass voice behind Smokey Robinson's soft, distinctive lead vocals."
Mr. Robinson paid tribute to Mr. Moore, writing on Twitter, "Pete Moore was my brother since I was 11 years old. I'm really going to miss him."
In 2012, Mr. Moore, along with the other members of The Miracles, were inducted into the Rock & Roll Hall of Fame via special committee, overturning a decision made in 1987 to only induct Mr. Robinson.
In 2009, the band was given a star on the Hollywood Walk of Fame.
In addition to his wife, Mr. Moore is survived by twin daughters, Monique and Monette Moore, and a sister, Winifred Moore.