Cherished holiday memories
12/22/2017, 4:23 p.m.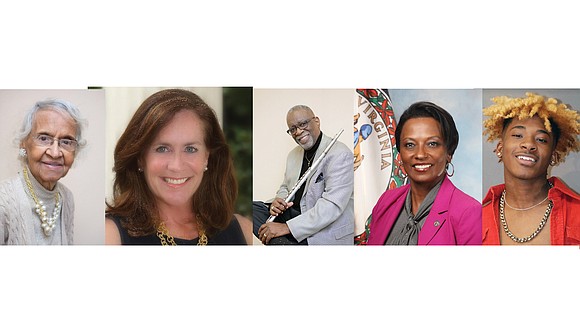 'Pass me the pickle, please'
Agnes W. Nicholson, retired Richmond Public Schools secretary:

There were so many cherished memories arising from seven siblings, it's easy to recall many of them.
However, our mother always preserved watermelon pickle in the summer so we could have it as a favorite for our Christmas dinner. It was stored and kept in the pantry.
Well, one year, she found the pickle jar only had a little juice and no pickles.
My sister, Olga, my brother, Robert, and I had sampled, and sampled and sampled it and, you can guess the rest.
We did not have to own up to have eaten the pickles because our facial expressions displayed our guilt.
You know we paid the price dearly plus received a lecture. And each subsequent Christmas, the constant joke around the table was, "Pass me the pickle, please." "Please, pass me the pickle." "I would like some more of those pickles."
In spite of all of that, it still rates as one of our favorite Christmas memories because, as we continued our family gatherings, it was still lovingly humorous.
A mansion of warmth
First Lady Dorothy McAuliffe, wife of Gov. Terry McAuliffe:
Our family has had the incredible honor and opportunity to create new and truly meaningful holiday traditions during the four years that we have lived at the Governor's Mansion.

In June 2014, we attended our first deployment ceremony for members of the Virginia National Guard when 60 members of the Virginia Beach-based 529 Combat Sustainment Support Battalion said goodbye to their families at Seatack Elementary School in Virginia Beach.
It was a poignant ceremony with celebratory notes of the military band and speeches honoring the service of our Guard and their families, but also with the sad tears of family members saying goodbye to loved ones.
That day, Terry and I vowed that we would invite those family members who would be missing a parent, child or spouse to the mansion to share our first Christmas. It touched our hearts that so many of those family members came and let us celebrate and honor them later that year.
Each year thereafter, with more and more deployments, we added to the number of receptions so that we could invite more families.
As parents of a Marine, we know these families miss their loved ones and worry about their safety every day they are away. For us, welcoming National Guard families to our home is a way to reflect and cherish the time we have with our families and friends and to honor the many men and women in uniform who serve and protect us every day throughout the year.

It has been a delight for us to see these families enjoy the Governor's Mansion, taking in the mansion's history and decorations while grown-ups sample a little Virginia craft beer and children decorate cookies and play with our dogs.
A special thank you to all Virginians who wear the uniform to serve and protect us and their families, and a warm and wonderful holiday to all!