Cherished Holiday Memories 2021
12/23/2021, 6 p.m.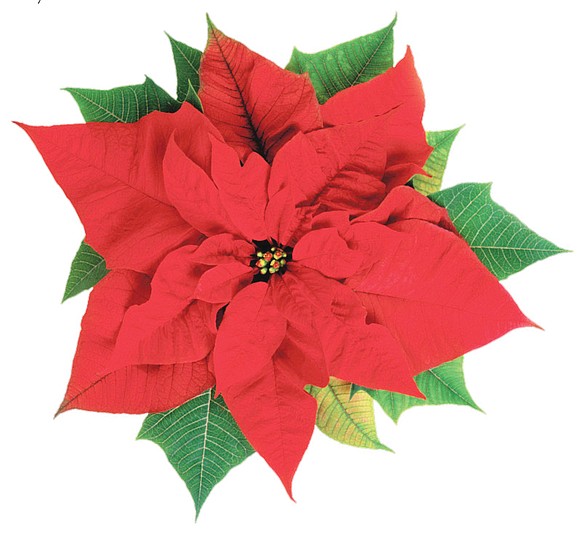 Holiday memories are created by family — whether it is the family we're born into or the family we create through church, work or social interactions.
This year, with a new variant of the pandemic raging and masking and social distancing still the norm, we are reminded once again of the cherished time spent with those we love and the gift of giving to others.
We hope the reflections shared by five Richmond area residents of their most cherished holiday memories will bring to mind joyful recollections of your own.
Priceless gifts
I'm an only child and my father was in the Navy and served during World War II and the Korean War. In reflecting on the traditions of the Christmas season that I cherish, I think of one from my church family of St. Elizabeth Catholic Church. For more than 30 years, the young people have been an integral part of the presentations before the evening service on Christmas Eve.
As we believe Jesus became human in order to save us, we realize that no amount of money could have ever bought our salvation. Therefore, the real gift of Christmas is when we give ourselves to others. As a result, throughout these years, our children have been involved in giving of themselves.
One year, a teenage girl and I played a medley of Christmas carols on a violin and viola, respectively. Another year, a 9-year-old boy played "The Little Drummer Boy," acknowledging that he was bringing the only gift he had.
There have been trumpets, saxophones, pianists without music and original poems. Sometimes, there is a choir member cuddling a baby and surrounded by the children who sings "Mary, Did You Know?" The final happening is the entire congregation, no matter what kind of voices they have, singing Christmas carols.
Especially in these days of such violence, racism and the pandemic, we need to embrace and follow the behavior of Jesus by giving of ourselves. Grateful for this tradition and praying that it continues after the pandemic, may all of us reflect on the ways we can bring peace, joy and happiness to all we encounter. These are priceless gifts of self that the world so urgently needs.
Sister Cora Marie is the former pastoral coordinator of St. Elizabeth Catholic Church in Highland Park, where she has been a member of the parish since 1981.
Remembering blessings
My most cherished holiday memory was the Christmas after the death of my father. My mother, siblings and I were not sure how we were going to spend the first Christmas without my father, who went all out for Christmas. The lights, music, food, sweets and shopping were all a part of our holiday tradition. My family knew that Christmas would never be the same.
Instead of our normal gift giving to one another, we decided to give to a family that was in need. And we would draw names among one another so that we would each receive only one gift.
My mother was able to find a family in need that we could provide for. We had given before but never like this. We provided the family with everything that they needed and wanted. I have to say that the joy I felt after we provided for that family was unforgettable. They were so very appreciative and excited that we had thought enough to think about their family and bless them in a mighty way.
Often, I take what I have for granted. I know that what I have all belongs to my heavenly father. But I do not always give thanks as I should. That one Christmas always puts things in perspective for me. It brings me back to reality. When I believe things are not as they should be, all I have to do is think back to that Christmas to remember how truly blessed I am.
That one Christmas has guided my husband and me on how we raise our three children. We put emphasis on giving instead of getting. We stress the importance of community service and giving back. When they attempt to complain, we show them through examples of our homeless population how truly blessed they are.
Dr. Brown is the owner and operator of HOPE Pharmacy.
Holly-Ball lessons live on
One of my most memorable holiday traditions as a child was attending the annual Holly-Ball hosted by the Richmond NAACP Youth Council. As youth members of the NAACP, we would all sell tickets to our annual Christmas party with the goal of raising enough money to defray our travel costs to the national NAACP convention the following summer.
Right after Thanksgiving, our Youth Council advisor, Mrs. Ora P. Lomax, would call the Youth Council members nearly twice a week to get updates on how many tickets we had sold. One year, I struggled immensely to sell my allotted tickets and tried to avoid Mrs. Lomax's phone calls. After she finally caught up with me, I shared with her the extent of the struggle I had trying to sell those tickets at school.
With her motherly wisdom, she offered that I should remind my classmates that "freedom ain't free" as the rationale for them to purchase tickets to the event. To my surprise, that line worked and I've been using it to raise money for the NAACP ever since.
While Mrs. Lomax is no longer with us, and the Richmond NAACP Youth Council no longer has an annual Holly-Ball, the memories of Mrs. Lomax and all that she means to me and so many others will live on forever.
Mr. Love is executive director of the Virginia State Conference NAACP.
'I love a parade!'
I love a parade! No holiday season is complete without a parade. Parades are a wonderful representation of a community. It is a joyous occasion and everyone is there to have fun and be wowed by the talent of their community.
Yup, I cry at parades. I know how hard everyone has practiced. I love seeing all the bands, the children dancing, tapping and twirling, the floats from community groups, mascots, city departments and dignitaries, horses, fire trucks, police and of course Santa in his magical sleigh being drawn by Dasher, Dancer, Prancer, Vixen, Comet, Cupid, Donner, Blitzen and Rudolph.
I am out there with the families, all bundled up watching for our loved ones, neighbors and friends to cheer them on. I am relegated to being an observer in the crowd since I have no real performance talents. At core, I have no rhythm, nor can I do more than one thing at a time. I can't dance, I can't twirl, I can't play any musical instrument and I can't sing!
For a couple of years, I had the thrill of being in a parade with a group of Richmond and Henrico librarians. We did "synchronized book truck" routines, if you can imagine, decorating our book trucks with favorite children's stories. It was so much fun to have kids, library patrons, co-workers and readers squeal with delight in recognizing us, and shouting out the names of their favorite librarians and libraries.
This year, I had the honor of assisting in the planning process of the Armstrong-Walker Classic Legacy Parade, truly a community unifying event. So now I feel like my life is complete; I have been able to participate in all stages of the creation of a parade. And I've discovered that my talent is in being part of the audience. I'm really good at clapping and encouraging all of the participants.
Ms. Parks, a former community services manager with the Richmond Public Library, is an information concierge with the City of Richmond Office of Human Services.
A new tradition
Our family is quite extended and today live in Alabama, Georgia, Virginia, Tennessee, Florida, Chicago, New York and parts of Canada (that's on the Jamaican side of the family).
After the loss of my beloved grandmother in 2015 and my father in 2016, my mother decided it was time to have all the family together at Christmas. As my mother is truly the matriarch of this large extended brood, everyone finally heeded the call in 2019 and, per my mother's wishes, figured out how to come together from near and far.
We rented a large vacation home on the beach in the Outer Banks of North Carolina, one of those houses that could be considered a small motel — 24 bedrooms, two kitchens, a game room, a theater room, a couple of rec rooms and everything a large family would need, including a table that seats 22.
And so it was that we hosted more than 40 friends and family during the course of the week of Christmas. Everyone hauled their gifts from afar to open on Christmas Day. I think the head count for the under 12 crowd was about 15. And the food….!
Oh, and there was the one little one that had a sniffle. I think about a dozen of us ended up with a cold, but that's another story.
I am grateful that we have found a way to come together and celebrate the Christmas season as one large family. Little did we know our newly found annual gathering would have to be put on hold after that first one.
Mom has said it's time to get the decorations ready and the food prepared because we will head to the Outer Banks again soon. A new tradition is born.
Best wishes to you and yours this holiday season.
Mr. Pinnock, an architect, is a principal and chairman of the board at Baskervill and co-facilitator of Reimagining Monument Avenue.