Black History Museum executive director resigns; interim head named
3/4/2017, 9:09 a.m.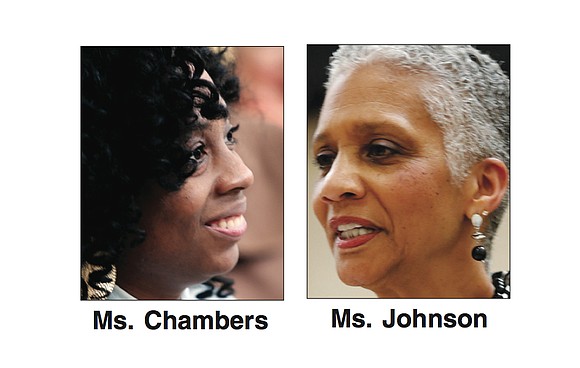 By Holly Rodriguez
When Tasha Chambers took on the role of executive director of the Black History Museum and Cultural Center of Virginia in Richmond's Jackson Ward, the position had been vacant for eight months.
Now, following a brief 18-month tenure, Ms. Chambers has resigned. Her last day was Tuesday.
A new interim executive director, Adele Johnson, started Wednesday, March 1.
Marilyn H. West, chair of the museum's board, said Ms. Chambers gave ample notice of her planned departure.
Ms. West said a national search for a new executive director will begin soon, with the board hoping to fill the position within the next six months.  
The board, she told the Free Press, is appreciative of Ms. Chambers' hard work and is confident in Ms. Johnson's oversight of the museum until the position is permanently filled.
"Ms. Johnson has an extraordinary skill set and she is someone who is ready to hit the ground running," Ms. West said in a phone interview.
"She knows the museum from her work in a consulting capacity, and she is well-known in the business community."
The museum opened in its $8 million home at the historic armory at 122 W. Leigh St. in early May. Fundraising efforts were continuing at the time to finish paying for construction costs and to create an endowment. 
Ms. West said that Ms. Johnson recently consulted with the museum on fundraising. She brings 25 years of nonprofit experience in leadership and management to her role. She has served as the executive director of the Richmond Public Schools Education Foundation, as the community relations director at Capital One and president of the Virginia Minority Supplier Development Council.
Prior to her appointment at the museum, Ms. Johnson was a principal consultant at Inclusive Edge, a management consulting firm.