Former GRTC CEO, 2 others appointed to GRTC board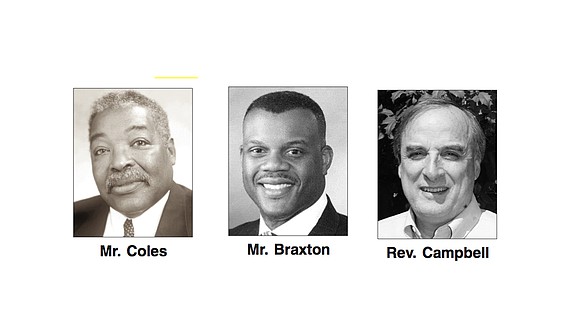 Eldridge F. Coles, retired chief executive officer of GRTC, is Richmond's newest representative on the bus company's board of directors.

Richmond City Council recently named Mr. Coles, George Braxton and the Rev. Ben Campbell as the city's three representatives on the GRTC six-member board. The board includes three representatives named by the Chesterfield County Board of Supervisors.
The only problem: Mr. Coles lives in Chesterfield County and no longer has any ties to the city.
Ordinarily, that would flout City Council's requirement that people appointed to represent Richmond must live or at least work in the city.
Councilwoman Kristen Larson said she and a majority of her council colleagues wanted Mr. Coles on the board and were able to bypass the residency requirement through a technicality.
She said that council doesn't actually appoint GRTC board members, but instead recommends members to the GRTC board, which actually appoints. She said City Attorney Allen L. Jackson noted the loophole that allowed Mr. Coles' appointment.
Frank Tunstall, business agent for the unionized GRTC drivers, said he's pleased by the appointment of Mr. Coles, who spent 46 years with the bus company before retiring in 2013.
Mr. Tunstall credited Mr. Coles with negotiating a satisfactory contract with the union's regular bus drivers before he retired and for coming back to help settle a contract impasse between the company and CARE van drivers.
Mr. Tunstall said he views it as a positive sign that Mr. Coles has joined the board as the union and GRTC begin negotiating a new contract, which will need to include new language about drivers' service for the bus rapid transit system.