Myrtle H. Motley, civic, church worker, succumbs at 98
7/21/2018, 10:49 a.m.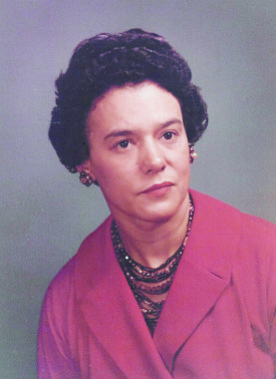 Myrtle Hobson Motley came through at a critical moment when Richmond civil rights attorney Oliver W. Hill Sr. was pursuing an important legal battle against government-enforced segregated schools.
Her son, Victor Motley Sr. of Henrico County, recalled that Mr. Hill called her one day and asked to borrow her typewriter. Mr. Hill told her the office typewriter had broken and he needed one to get out a legal brief, Mr. Motley said.
"My mother agreed," and rushed to the law offices of Hill, Martin & Robinson in Jackson Ward to deliver her machine, he said.
"We found out years later that the brief had to do with Brown v. Board of Education," the landmark U.S. Supreme Court decision that deemed racially segregated public schools to be unconstitutional.
Mrs. Motley's family also recalled the longtime NAACP member serving as a volunteer secretary for Mr. Hill and other NAACP lawyers, including Thurgood Marshall and Spottswood Robinson, during the landmark legal battle that included a case from Prince Edward County in Virginia.
In 1960, Mrs. Motley joined other NAACP members in walking a picket line in Downtown to protest whites-only restaurants and lunch counters, her family said.
Mrs. Motley took on such activities while raising a family, keeping the books for the plumbing, heating and hardware business her husband, Milwood A. Motley, operated in Richmond and participating in church and other civic affairs.
Mrs. Motley died Monday, July 9, 2018. She was 98.
Family and friends celebrated her life Saturday, July 14, at First United Presbyterian Church in North Side, where she was an active member. The Rev. Willie Woodson delivered the eulogy. She was buried in Forest Lawn Cemetery.
Born into a family of 12 children, Mrs. Motley worked in Washington at the French Embassy and in government service after graduating from high school and passing the Civil Service Exam.
She later attended Virginia State College and North Carolina A&T College and met her husband when he operated his business in Martinsville. The couple moved to Richmond in 1951, three years after they married.
Mrs. Motley's commitment to community included service on the board of the YWCA in Richmond. She also was active in programs involving her children, including serving as a Cub Scout den mother and as a chaperone on school trips.
She also was a member of the Richmond Chapter of The Moles Inc., and served as a deacon and sang in the choir at First United Presbyterian Church, as well as in the Harry Savage Chorale.
In addition to her husband and son, survivors include two other sons, Milwood A. Motley Jr. of Columbus, Ga., and Bertram Motley of Henrico County, and five grandchildren.