M.A. Motley, longtime business and civic leader, dies at 96
9/13/2018, 6 a.m.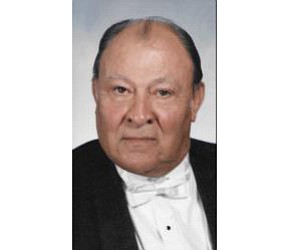 M.A. Motley Sr. went from success as a plumber to become one of the most influential African-American business leaders in Richmond.

In a span of more than 60 years, he moved from operating a profitable plumbing and heating company to running a savings and loan and a business lending firm to creating a wholesale hardware business that served the East Coast.
Along with his personal businesses, Mr. Motley, who shunned publicity and the spotlight, also was involved in launching the Metropolitan Business League, a black business advocacy group, and playing a role in founding the African-American men's social group, Club 533.
He also was a leader in efforts to jump-start new business growth in Church Hill through the federal Model Cities program and played a key role in enabling African-American doctors to obtain federal loans to own their own office buildings.
He also quietly influenced city development through his long service on various boards, ranging from the Richmond Industrial Development Authority, now the Economic Development Authority, to the Virginia Biotechnology Research Park.
He kept his finger on the city's business pulse in also serving on the boards of the Metro Richmond Chamber of Commerce, Consolidated Bank & Trust Co., the public-private Richmond Renaissance and Virginia Commonwealth University's Real Estate Foundation.
Mr. Motley's contributions are being remembered following his death on Wednesday, Sept. 5, 2018. He was 96.
Family, friends and admirers celebrated his life Wednesday, Sept. 12, at Scott's Funeral Home Chapel. He was entombed at Forest Lawn.
Standing 6-foot-2 with a football-style build, Mr. Motley often maintained a stoic countenance. He was "deeply involved in the community," said his son, Victor A. Motley Sr. "He didn't always say much, but when he talked, people listened."
"He was one of the last real businessmen I associated with. He was a very close partner," said Neverett A. Eggleston Jr., a longtime Richmond entrepreneur who joined with Mr. Motley and the late Garfield F. Childs Jr. to start the Metropolitan Business League. In early 2018, the organization marked its 50th year of advocating for Richmond's black businesses.
Born Milwood Adolphus Motley, but always known by his initials, Mr. Motley prepared for a business career after high school by learning the plumbing trade at the former training center at Hampton Institute.

Interrupted by World War II, Mr. Motley served more than three years in the Navy before returning to Virginia to become a partner in a plumbing business in Martinsville and marrying the former Myrtle Hobson in 1948. Mrs. Motley died in July. The couple had three sons during their 70-year marriage.
In 1951, with too little business in rigidly segregated Martinsville, Mr. Motley moved the family to Richmond, where he began his own plumbing and heating business. When he arrived in Virginia's larger, but equally segregated capital city, he quickly won attention as the first African-American to pass a city plumbing certification test.
To boost business, he joined four others in the trades to create the Black Associated Contractors and jointly market themselves to Richmond homeowners.