'Black Panther' continues to smash box office records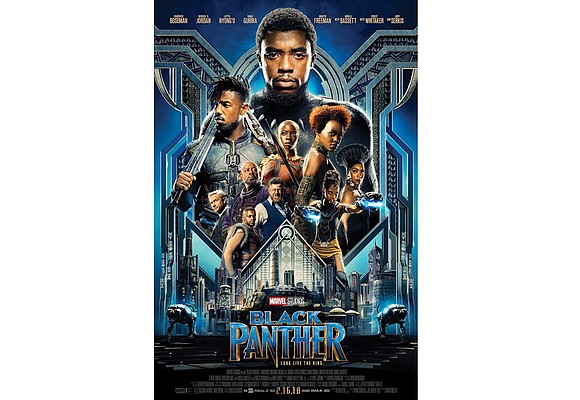 Free Press staff wire report
The box office hit "Black Panther" is now the top grossing superhero film of all time in the United States.
The wildly popular Disney and Marvel release achieved the milestone on Saturday after surpassing fellow Marvel title "The Avengers."
It finished Sunday with $630.9 million in box office sales, putting it at No. 5 on the all-time list. It is one of only seven films ever to earn $600 million or more domestically.
Director Ryan Coogler's film has shattered numerous milestones since opening Feb. 16.
Globally, "Black Panther" crossed the $1 billion mark in worldwide ticket sales. It finished Sunday with $1.237 billion in ticket sales, surpassing "Iron Man 3" at $1.214 billion.
The movie, which cost $200 million to make before marketing, was a bold move on the part of Disney and Marvel Studios' Kevin Feige.
"Black Panther" is unprecedented in being a big budget studio film featuring a predominately black cast. Chadwick Boseman stars as T'Challa, the Black Panther, alongside Lupita Nyong'o, Michael B. Jordan and Angela Bassett.
The story follows T'Challa as he is sworn in as king of Wakanda, a cloistered but technologically advanced African nation that is home to the metal vibranium, the source of the Black Panther's powers.