$3.4B:City Council approves 2018-2020 spending plan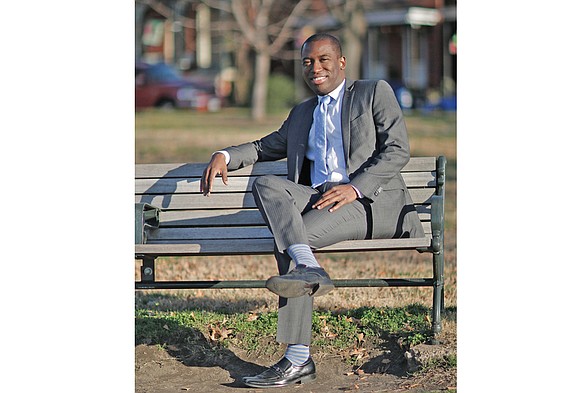 Richmond high school students will be able to take unlimited free rides on GRTC buses beginning July 1.

Organized activities for city youths also will be beefed up starting in July, with city recreation centers operating longer hours and after-school programs at elementary and middle schools being upgraded.
More streets are to be paved and more sidewalks are to be fixed, while residents who conserve water will pay slightly smaller monthly bills.
However, on July 1, vehicle owners also will starting paying an extra $7 a year to register their cars and trucks in the city, and diners at restaurant will pay an extra 1.5 percent in tax to help finance construction of up to four new schools.
In addition, the cost of parking at street meters will be going up at least 25 cents an hour, and those who fail to feed the meter will see the cost of the fine rise by $5.
Those are among the highlights of the new two-year, $3.4 billion spending plan that Richmond City Council passed Monday without controversy and debate.

Of that total, about $1.4 billion is earmarked for general fund operations, essentially city government operations, in the 2018-2019 fiscal year that begins July 1 and the 2019-2020 fiscal year that will begin July 1, 2019.
About $720 million is to be spent on general fund operations in the first year of the biennium, or about $3,228 per Richmond resident, a 4 percent increase from current spending.
The rest of the funding is split among the capital program that pays for improvements to city infrastructure such as buildings, parks and roadways, public utilities, federal and state grants, internal programs like the radio shop and fleet operations and other elements of the government.
Mayor Levar M. Stoney was upbeat about the passage of the plan, particularly after the council approved a spending blueprint that virtually kept intact the proposal he provided in March.
"This is a values-based, fiscally responsible plan that invests in and improves upon our targeted priorities, including core services, public safety, poverty mitigation and education," he said in a statement issued after the 9-0 vote.
"I am particularly proud of the roughly $40 million we have dedicated in this spending plan toward meeting the needs of our children," he continued. He also praised the council for delivering a plan that "sets us on a sound fiscal path for continued growth."
During discussions, several council members, including Kristen N. Larson, 4th District, and Ellen F. Robertson, 6th District, said the budget falls short of seriously addressing infrastructure needs, such as obsolete school buildings, potholed streets and broken sidewalks. "We're going to have to do better," Ms. Larson said.
City employees are among the big winners in the spending plan.

Effective July 1, they will be eligible for a new benefit — four weeks of paid leave for birth mothers and four weeks of parental bonding leave for fathers, with the benefit also applying to employees who adopt.
City employees also will receive up to two weeks of paid leave to care for a sick parent.