Advocate aims to change RPS culture through Restorative Practices program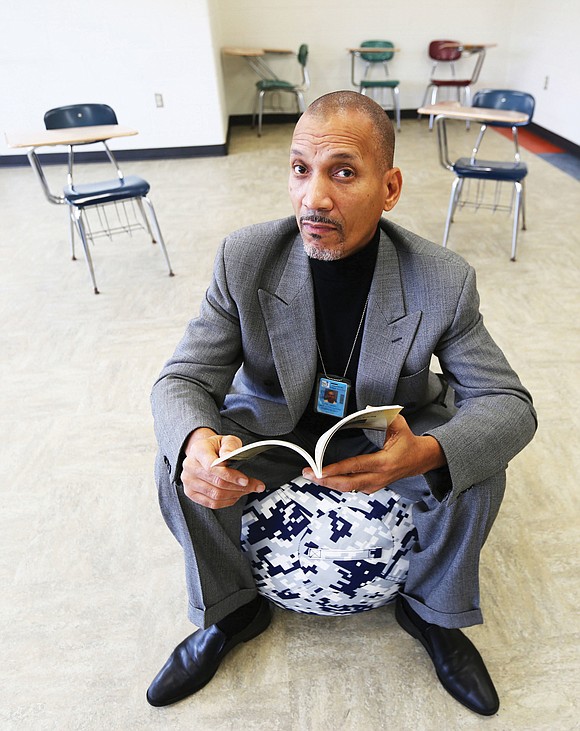 An activist who moves people with the beat of drums will now have his hand on the pulse of Richmond Public Schools as the new manager of School Climate and Culture Strategy.
The Restorative Practices pilot program, led by artistic director of "Drums No Gun" Dr. Ram Bhagat, will be housed in three middle schools — Albert H. Hill in the West End, Martin Luther King Jr. in the East End and Boushall in the South Side.
Each school will have a Restorative Practices Room for self-care where students given in-school suspensions can resolve conflict situations by calming and cooling down or have someone to talk if they are having a tough day.
Any student will be able to go to the room to decompress, refresh and center themselves. Teachers and staff needing to use the space to unwind or reboot are welcome as well.
"Each school's Restorative Justice Leadership Team has teachers and staff committed to the training and practicing of restorative justice and getting the project off the ground," said Dr. Bhagat, whose job involves being the trainer.
Dr. Bhagat, who is conducting training through the end of the school year, is starting with having teams understand the philosophy, applications and principles of the Talking Circle Process — engaging and building relationship — which helps to build trust between students and adults.
Additionally, Cultural Responsive Circles, which address root causes of conflicts in schools and communities, followed by Advance Peace-Making Circles, consensus skills and self-awareness, be part of the training.

"Presently, the pilot program averages 15 to 20 interested personnel at each school with designated spaces" for the Restorative Practices Rooms, Dr. Bhagat said during an interview in such a room at Martin Luther King Jr. Middle School.
RPS is in the process of designing the spaces with the repurposing possibly to be completed by the winter break.
"The key to success is expanding the RPR concepts to classrooms to make a culture shift for each school's everyday practices," Dr. Bhagat said.
His plan is for teachers and staff members develop a grasp of restorative justice in education by the school year's end so it will become more effective as the program matures.
"Circles implemented in classes and in Restorative Practices Rooms will affect the much-needed transformation in classroom climate and be a turning point for a school's student body cultural understanding."
He projects that after the first year, "students and parents will report that schools' relationships are stronger and healthier."

Part of Superintendent Jason Kamras' master plan is to implement trauma-informed practices and restorative practices throughout the district. When Mr. Kamras and Chief Schools Officer Harry Hughes talked to education professionals and people in the community about the plan, Dr. Bhagat's name was always front and center, officials said.
Dr. Bhagat formed "Drums No Guns" in 1994, a percussion ensemble inspiring people of all backgrounds to reject gun violence through drumming, dance and drama that celebrates life.
Subsequently, Mr. Hughes hired him to envision, design and connect resources to implement trauma-informed practices and restorative practices in all 44 Richmond schools.