Personality: Maiesha Hawkins
Spotlight on volunteer chair of Slay for a Purpose Fashion Show
10/4/2018, 6 a.m.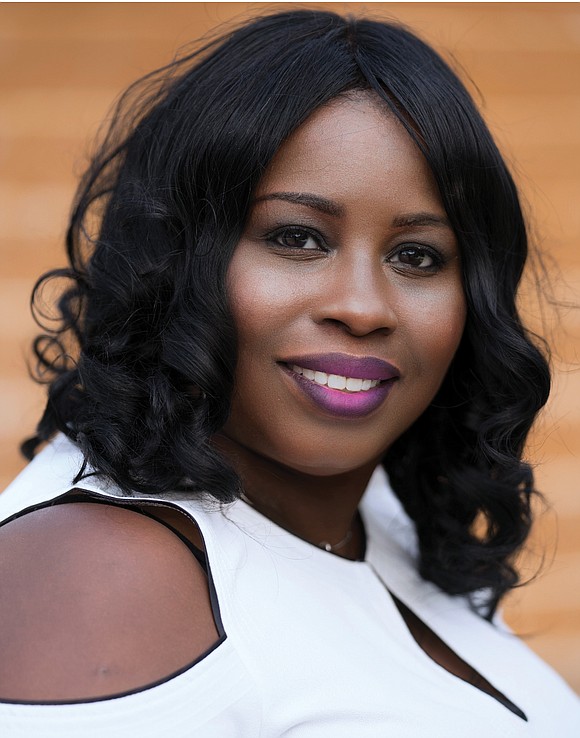 When you have a vision that exudes sincerity and genuine caring in helping others, people can relate to what it stands for, applaud what you are doing and want to be counted as part of your effort.
This is the reason Maiesha Te'Rome Hawkins was drawn to The Faces Behind A Purpose for You, a local nonprofit that supports victims of domestic violence and sexual abuse.
The group is dedicated to the resilience of those who have been abused by offering enrichment activities, strategies and advocacy to improve family relations in safe environments.
Want to go?
What: 3rd Annual Slay for a Purpose Fashion Show
When: 4 p.m. Saturday, Oct. 27
Where: Trinity Family Life Center, 3601 Dill Road
Details: Special guests Peter Thomas from "The Real Housewives of Atlanta" and Wanda from "South Beach Tow."
Tickets: $20; www.eventbrite.com or call (804) 729-2229.
Ms. Hawkins, who has volunteered with the organization for two years, is now volunteer chair of the group's 3rd Annual Slay for a Purpose Fashion Show on Oct. 27 to benefit its work with survivors.
She says her work on behalf of the nonprofit is in homage to the organization's founder, Timika Cousins, her longtime friend.
"Prior to becoming a part of the organization, I was neither involved with nor aware of how profound domestic violence really is," Ms. Hawkins says.
"Having researched, read and interviewed people and educated myself on domestic violence, I can identify areas of domestic violence, which covers women, men and children."
She says she discovered that domestic abuse comes in many forms — emotional, psychological, financial, sexual, physical and spiritual — by a perpetrator seeking to exert power and control over his or her victim.
In some situations, she said, abusers use religion and spiritual manipulation to victimize and hold domestic partners hostage in a marriage or relationship by using church doctrine.
"Our organization helps the abused come out of situations by using resources and services — developing safety plans, going to safe houses, taking a seminar — or working with other organizations with a mission of helping people end abuse," Ms. Hawkins says.
The Faces Behind A Purpose for You's services are designed to shape, mold, uplift and encourage people — men, women and children — to help bolster their resilience. The nonprofit believes the key is to build victims' self-esteem and to educate them about the red flags of abuse through scenarios about the signs and layers of abuse.
Many of the women who belong to The Faces Behind A Purpose for You are survivors of some form of domestic abuse, Ms. Hawkins says.
When talking with and comforting a victim, the 39-year-old says, "it is easier to sit down with another person that has gone through a similar experience. Personable and transparent discussions about what you have gone through translates into understanding and empathy about someone else's route to resilience."
Part of the organization's funding comes from its yearly October fashion show held during Domestic Violence Awareness Month. The event, featuring fashion and entertainment, also has the purpose of bringing public awareness about domestic abuse and honoring survivors, living and dead.