Emmy Awards still not winning at diversity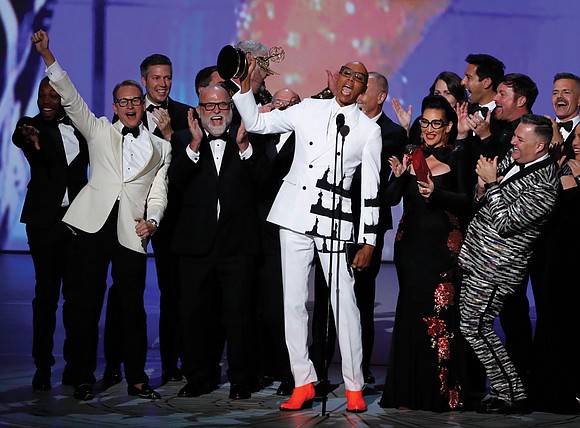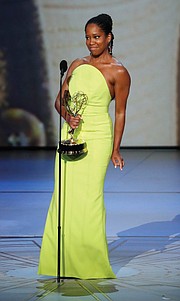 "The Proposal." It was a 2009 movie starring Sandra Bullock, but now will forever be the informal title of the 2018 Emmys telecast, thanks to a memorable romantic gesture from Emmy-winning director Glenn Weiss — who summoned the courage during Monday night's awards show to propose to his girlfriend.
She said yes. The stars in the audience responded with gasps (we saw you, Leslie Jones) and even tears (we saw you too, Queen Elizabeth — er, Claire Foy).
That feel-good moment — along with crowd-pleasing speeches by Henry Winkler and Betty White — lightened the mood of an evening that otherwise had a lackluster feel, and disappointed many with the lack of ethnic diversity among its winners.
Some moments we'll be talking about:
ISSUE: NOT SOLVED
Nope, they sure didn't solve it.
The Emmys began with a happy announcement — this was the most ethnically diverse group of Emmy nominees yet — and a cheeky musical nod to the diversity issue in Hollywood, a song aptly called "We Solved It!" Kenan Thompson, Kate McKinnon, Sterling K. Brown, Tituss Burgess and Ricky Martin, among others, sang — tongue firmly in cheek — about how far things had progressed, joined by a company of "One of Each" dancers.
But they couldn't have known how the evening itself would progress — award after award would go to a white winner. Presenter James Corden finally said what everyone was thinking. "Let's get it trending: #EmmysSoWhite," he quipped, a double reference to both Betty White, who preceded him, and the prevailing color of the evening.
The string was finally broken about halfway through when Regina King was awarded outstanding lead actress in a limited series or movie for "Seven Seconds."
DA FONZ!
Sometimes it just takes a little patience to achieve your Emmy dreams — like, four decades and six nominations worth of patience.
But who's counting? Not Henry Winkler, who bounded to the stage with delight to claim his first Emmy, more than 40 years after he was first nominated for his role as The Fonz in "Happy Days."
The crowd rose to cheer the 72-year-old Mr. Winkler as he accepted his trophy for best supporting actor in a comedy series for HBO's dark comedy "Barry," joking that he was giving a speech he wrote 43 years ago.
BETTY WHITE STEALS THE SHOW
If that was a feel-good moment, what do you call the sublime appearance of 96-year-old Ms. White, honored for 80 years in television?
The star of "Golden Girls" and "The Mary Tyler Moore Show" got such a huge ovation from the crowd that she quipped: "I'm just gonna quit while I'm ahead."
And she showed she wasn't above — or beyond — a racy joke: "I want to thank Lorne Michaels for everything he's done with me. I mean, for me," she said of the "Saturday Night Live" creator and producer of the evening's telecast.
POLITICS TAKES A BREAK
There was surprisingly little politics in the Emmys telecast; the name "Trump" was barely if ever mentioned. But "Full Frontal" host Samantha Bee got a few digs in.