Personality: Kennedi Scales
Spotlight on KLM Scholarship Foundation award honoree
8/2/2019, 6 a.m.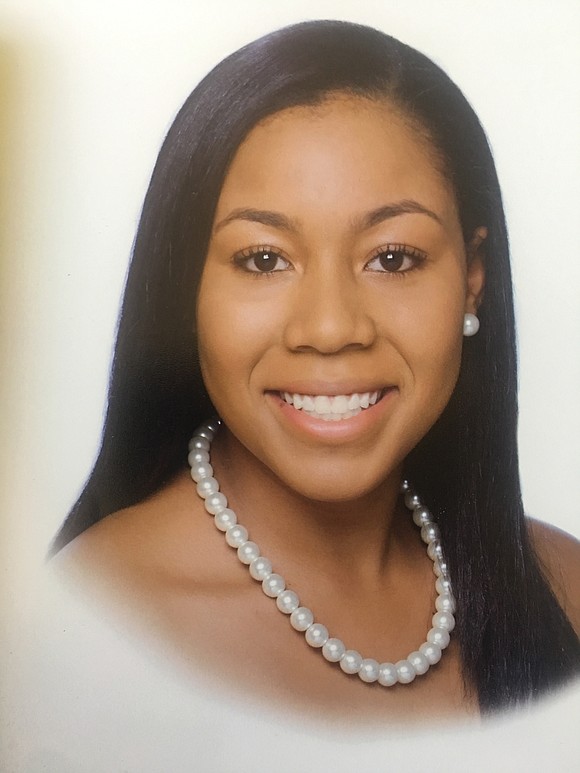 Birth date and place: Feb. 2 in Richmond.
Current residence: Highland Springs.
Education: I graduated from St. Catherine's and I am currently enrolled at Virginia Tech, where I am a rising senior studying systems biology with a minor in science, technology and law.
Family: Parents, Clifton and Karen Scales, and older brother, James.
When and how did you find out about the KLM Scholarship Foundation: Through a sponsor at my internship at the Virginia Information Technologies Agency.
What was your award and how will you use it: A $1,000 scholarship that will go toward my tuition and textbooks.
Why do you think it is important for students to know about foundations like KLM?: I believe it is very important for students to know that there is a commu- nity that will support them in their educational endeavors. Upon graduation, I would like to work with KLM and organizations like them to help other students.
Organization's mission: To promote the value of higher education and provide book scholarships.
How are you going to pay it forward: I love community service. This is the reason I am where I am right now. I am going to be the best role model I can be and sow the seeds back into my community.
Your top challenge the next academic year: Balancing classwork and working on a laboratory research project while studying for my upcoming Graduate Record Exam.
How I plan to meet it: By focusing on academics, study- ing and taking some time to do things that I enjoy. Academics are the priority.
Dream for the future: To have a wonderful career in the medical research field where the work I do will help others. I also plan to reach back and help my community since I have benefited from a wonderful support system of family and friends.
Outlook at start of day: Let's make this day a good one!
A quote that I am inspired by: "Research is formalized curiosity. It is poking and pry- ing with a purpose." – Zora Neale Hurston
Something I love to do that most people would never imagine: Spending evenings doing puzzles with my mom.
Favorite artist: Luther Van- dross and all of the artists in the '80s.
Reason: I'm an old soul at heart. My parents played a lot of this music and I enjoy the lyrics and the sounds.
Best late-night snack: Anything with chocolate.
Quality I most admire in another person: Candor and honesty.
Greatest source of inspiration: My parents. They have sacrificed a lot and I see how hard they work, and they are so giving to others.
Favorite recreational activity: Going to the gym.
Biggest chance I ever took: Traveling to Ecuador to a remote village.
The best thing my parents ever taught me: You can do it! They are always encourag- ing and supportive of anything that I want to do.
At the top of my "to-do" list: Graduate with honors from Virginia Tech.
The person who influenced me the most: My family because they have been like a village and supported me my whole life.
What I'm reading now: "Essentialism: The Disciplined Pursuit of Less" by Greg McKeown.
Next goal: Pass the Graduate Record Exam and select a graduate school.