Personality: Rahmah T. Johnson
Spotlight on Richmond Public Schools Teacher of the Year
5/14/2020, 6 p.m.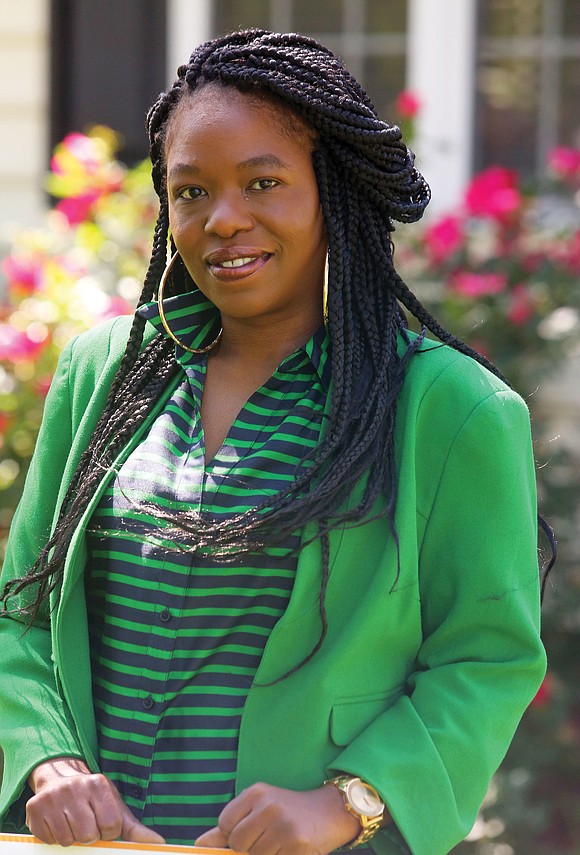 A holistic approach to counseling is the key to success for Richmond Public Schools Teacher of the Year Rahmah T. Johnson.
"I love my children. I love my students. I love education."
That's Ms. Johnson's constant refrain as she pours her efforts daily into the students she interacts with and counsels at Thomas Jefferson High School.
Named last week as RPS' top educator for 2020, Ms. Johnson wants students systemwide to grow and prosper and become great citizens. She wants them to develop life and professional skills that will take them to uncharted possibilities.
To fulfill that goal, Ms. Johnson, a nationally certified counselor, trains other RPS school counselors to undertake an approach understanding the complete child as well as how to form an open bond of honesty, understanding and caring.
"Ms. Johnson is the prime and perfect example of an RPS educator because she teaches with love, leads with love and serves with love," said Superintendent Jason Kamras in presenting Ms. Johnson with the award during a surprise visit to her home last Friday.
Richmond School Board officials and Mayor Levar M. Stoney joined in the surprise.
Ms. Johnson's treatment of students comes from both positive and unfortunate experiences throughout her life. She says she did not receive the same type of caring and counseling she tries to provide her students when she attended Kellam High School in Virginia Beach.
A native of Orange, N.J., Ms. Johnson lived with her grandparents, Mr. and Mrs. James T. Magwood, who wanted to move the family to a slower and quieter community and settled on Virginia Beach.
Ms. Johnson attended junior high school in the resort city and graduated from Kellam High School. Both her junior high and high schools were predominantly Caucasian and Asian with few African-American students, she recalls. The schools were not as diverse as her educational experience in New Jersey, she says.
"I can't remember the names of any of my counselors, who only gave us information about colleges and standardized test schedules," she remembers. "They were very hands off and didn't do a lot of personal interacting with us."
Her grandparents helped her through the college admissions and scholarship process. The Magwoods, she says, scheduled time for her to study for college entrance exams, fill out college applications and apply for scholarships. They were hands on, she says, and discussed her progress.
The Magwoods laid the foundation for the experience she wanted her students to have in high school. That contrasting experience, between her high school counselors and her grandparents, was a building block to her approach to developing and teaching her peers to become holistic, loving and effective high school counselors.
Her career ascent to receiving the prestigious Teacher of the Year honor has not been easy. Upon graduating from Virginia State University, where she earned a bachelor's in sociology in 1999 and a master's in school counseling in 2001, Ms. Johnson returned to Virginia Beach and worked in a preschool program for two years.
She then moved to King and Queen Central High School in King and Queen County to start her high school counseling career.