City Council shoots down advisory referendum on $1.5B Coliseum project
George Copeland | 8/23/2019, 6 a.m.
One week after the Richmond City Council voted to kill a proposed advisory referendum asking Richmond voters whether they support using tax dollars to pay for a new Richmond Coliseum, the referendum's chief proponent is still tense over the decision.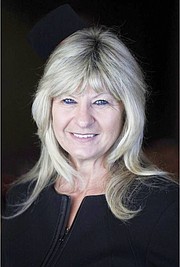 "I'm very disappointed in my colleagues," said 8th District Councilwoman Reva M. Trammell, who sought to put the non-binding referendum on the Nov. 5 ballot.
She said her opinion is shared by many of her constitutents in South Side, who expressed their displeasure and concern at an 8th District meeting on Aug. 15, a day after the referendum proposal was shot down on a 5-3 vote during a special meeting of City Council held at the Richmond Police Training Academy.
Ms. Trammell wanted city voters to participate in a referendum on using taxpayer dollars to fund a new Richmond Coliseum, which is at the heart of Mayor Levar M. Stoney's massive $1.5 billion development plan for Downtown.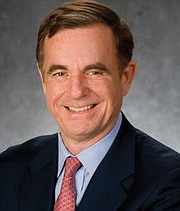 The mayor's plan calls for a new, 17,500-seat Coliseum; a 541-room hotel, 2,500 apartments; new office, retail and restaurant space; a GRTC transfer depot and other additions to the Downtown area.
Under the plan, about $900 million would be pumped into the project by Navy Hill District Corp., led by Dominion Energy CEO Thomas F. Farrell II, who helped create the plan.
While proponents claim the development would create thousands of jobs and net $1 billion in new tax revenue over the course of 30 years, it also would divert from city general fund coffers any new real estate tax revenue generated in an 80-block area around the Coliseum.
New real estate taxes generated in the special Tax Increment Financing district — that would stretch from 1st to 10th streets between Byrd Street and Interstates 95 and 64 — would be used to pay off about $350 million in loans to build a new Coliseum. Under the plan, new tax money would be diverted for up to 30 years, instead of going to the city's general fund to pay for schools, public safety, social services, infrastructure and other critical city needs.
Under Ms. Trammell's proposal, the voter referendum would have been non-binding, with City Council ultimately deciding on the Coliseum plan.
Joining Ms. Trammell in her support of putting a referendum on the November ballot were Councilwomen Kimberly B. Gray, 2nd District, and and Kristen L. Larson, 4th District.
Voting against the referendum proposal were Council President Cynthia I. Newbille, 7th District; Council Vice President Chris A. Hilbert, 3rd District; Andreas Addison, 1st District; Ellen Robertson, 6th District; and Michael Jones, 9th District.
Councilman Parker C. Agelasto, 5th District, abstained from voting, while raising the possibility of holding a referendum later after City Council and a special commission review the project.
"I don't think (the Coliseum plan) is fully ready for the public," Mr. Agelasto said.
Ms. Trammell was angered by the defeat.
"I hope the citizens will hold their feet to the fire — the ones that voted against this," Ms. Trammell said.