School Board votes to demolish school building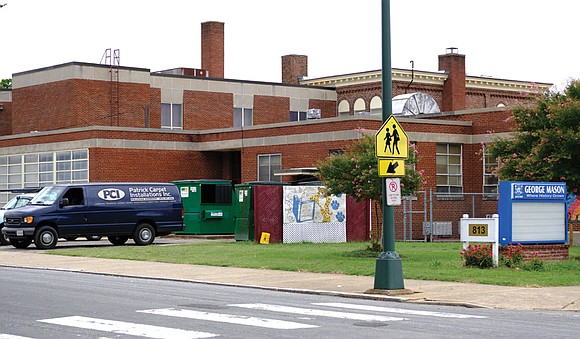 A historic Richmond elementary school building that dates to the 1880s and was the first built to serve African-American children in Church Hill appears to be headed for demolition.

The Richmond School Board voted overwhelmingly to recommend tearing down George Mason Elementary School at 813 N. 28th St. after the completion in 2020 of the replacement building.
The vote was 7-1, with School Board member Linda Owen, 9th District, not participating. The only dissent came from board member Kenya Gibson, 3rd District, who has a master's degree in architecture.
Ms. Gibson voted against demolition as a protest to what she called the failure of the board and administration to review the current building to determine if any portion could be incorporated into a new building to save money.
Darin Simmons Jr., Richmond Public Schools chief operating officer, told the board that the current school occupies a portion of the 8-acre site designated for athletic fields, basketball courts and playgrounds. Play areas would be stunted if the old building is not removed, he said.
He was unable to provide the board with a cost for the demolition and installation of the fields, which will increase the $37.2 million already being spent for the new school building.
The vote is just a first step in removing the old George Mason School, whose prominent alumni include former Gov. L. Douglas Wilder and former state Sen. Henry L. Marsh III.
Mr. Simmons said demolition approval is still needed from the Commission on Architectural Review, the city's official historic preservation body and an arm of the Planning Commission.

He noted that the city administration plans to make the request to CAR in the fall.
The school, long ranked among the 30 RPS school buildings in the worst condition, originally opened in 1881, according to RPS history. That original space remained in use until it was torn down in 1974.
The oldest part of the school now is a brick addition that dates to 1887, according to the history. The well-worn building also includes classroom additions from 1922, 1936 and 1951.
Two years ago, teachers, students and parents detailed horrid conditions in the school, including rodent droppings on students' desks, leaky bathrooms, lack of heat, mold and poor air quality.
The School Board later moved the school to the top of the list for replacement.