2019 AfroFest RVA Aug. 31 at Pine Camp
8/30/2019, 6 a.m.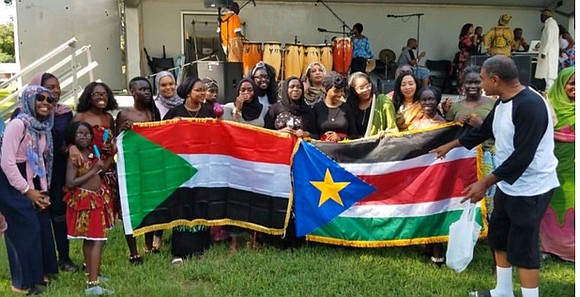 AfroFest RVA, which celebrates the culture and diversity of area immigrants from African nations, will be held noon to 5 p.m. Saturday, Aug. 31, at Pine Camp Cultural Arts and Community Center, 4901 Old Brook Road.
The free event will highlight the culture of 27 African nations and feature food, a fashion show, music and a performance by local world music and jazz group Hotel X. African clothing, artwork and other merchandise will be available from vendors at the festival.
Soccer fans also can enjoy a noon match on the Pine Camp athletic field between the 2018 AfroFest championship team from Ghana and their challengers from Sudan. The championship match concludes a round robin tournament of six African nations that took place earlier this month.
The festival closes Richmond's 63rd Festival of Arts summer series sponsored by the city Department of Parks, Recreation and Community Facilities. It is being presented by the department in conjunction with the city's Office of Multicultural Affairs and the African Community Network with the goal of promoting deeper multicultural understanding and connections within the Richmond community.
Details: www.richmondgov.com/parks.