Alzheimer's Association to hold annual conference Sept. 19
8/30/2019, 6 a.m.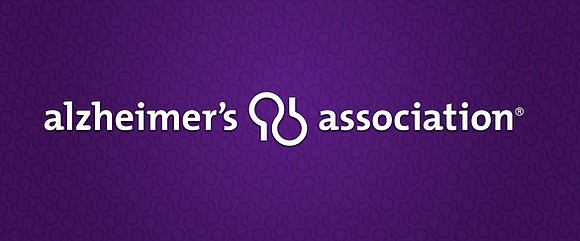 The Greater Richmond Chapter of the Alzheimer's Association will host its annual conference on dementia, Live Well with De- mentia, from 8:30 a.m. to 4:30 p.m. Thursday, Sept. 19, at Mt. Gilead Full Gospel International Ministries, 2501 Mt. Gilead Blvd. in Chesterfield County.
The conference will feature a variety of topics designed to help people with dementia, their families and caregivers and professionals in the field. Topics will include "Building Bridges: Becoming a Community Champion," "Dementia Improv," "Technology and Dementia" and "A Walk in Their Shoes: Practical Experiential Training for Staff and Personnel at All Care Levels."
Speakers will include Veronica Crosby, coordinator of Partners in Prayer & Prevention of the Virginia Department of Health; Tina
Thomas, director of programs and services for the Greater Richmond Chapter of theAlzheimer's Association; George Worthington of the Virginia Department for Aging and Rehabilitative Services; and Kim Weitzenhofer and Denise Butler of the Riverside Center for Excellence in Aging and Lifelong Health.
More than 140,000 people live with Alzheimer's in Virginia, with 26,000 living in the five cities and 24 counties served by the association's disease Greater Richmond Chapter. Last year, the chapter assisted more than 6,000 people and answered more than 2,100 calls to its toll-free helpline.
The conference costs $5 for caregivers and persons with a dementia diagnosis; $35 for professionals.
Details and registration: http://bit.ly/2XDNsEe or (804) 967-2580.