Concerns raised over NAACP official's close ties to state political party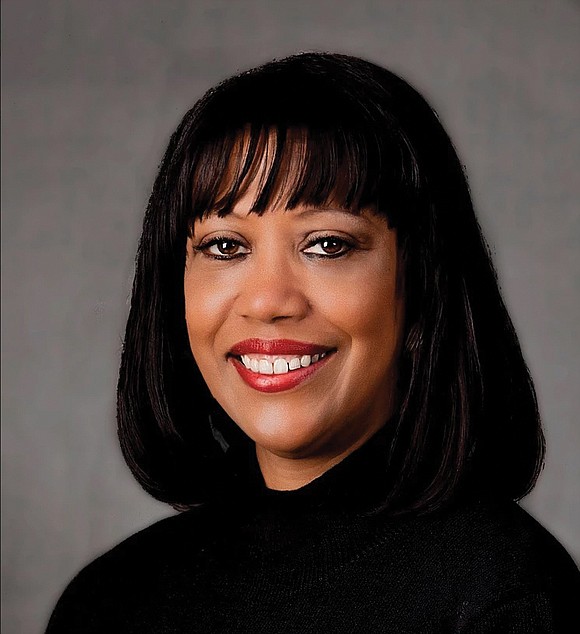 Has the Virginia State Conference NAACP crossed into partisan territory by naming the No. 2 officer of the state Democratic Party as its chief lobbyist?
That question was raised after the state NAACP's executive committee Saturday installed Gaylene Kanoyton to lead the organization's Political Action Committee.
She has been the state Democratic Party's first vice chair for nine years. She was not available for comment.
Ms. Kanoyton wears multiple hats in the NAACP, but her connection with the political party is raising concern for NAACP members who are worried that the appointment will damage the group's ability to work with Republicans in the General Assembly, as well as the incoming Democratic majority.
Robert N. Barnette Jr., state NAACP president, dismissed such concerns.
"Anyone who thinks that doesn't know Gaylene Kanoyton," he told the Free Press last Saturday. "She can see both sides of a question."
But Phillip E. Thompson, past president of the Loudoun County Branch NAACP and former state executive committee member who recently was blocked by national NAACP officials from running for state NAACP vice president, disagrees.
"Yes, the state NAACP has lost any resemblance as an independent political entity. It is now effec- tively an arm of the Virginia Democratic Party," Mr. Thompson stated in response to a Free Press query following Ms. Kanoyton's appointment.
"Every person who was publicly critical of (Gov. Ralph) Northam and blackface has been removed from leadership in the state NAACP. This was done purposefully," he said, by the national NAACP's representative, Gloria J. Sweet-Love.
Ms. Sweet-Love, a national board member and 23-year Tennessee State NAACP president, has had veto power over all Virginia State Conference NAACP decisions for the past nine months. Ms. Sweet-Love ran the state NAACP election of officers at the November state convention and eliminated Mr. Thompson as a candidate under a policy she imposed that the membership had never been notified of or approved. A complaint about her action has been filed with the national office, but it is expected to be rejected as Ms. Sweet-Love heads the committee that hears such complaints.
Mr. Thompson believes that his outspoken but unsuccessful campaign to seeking Gov. Northam's resignation following the blackface scandal earlier this year is a main reason for Ms. Sweet-Love's action. He said he and others whose elections were blocked "were outshining the national NAACP in speaking out about racism."
Mr. Thompson continued to press for Gov. Northam's resignation long after others stopped.
Despite the governor's refusal to step down, the Democratic Party has not suffered. During the November elections, voters swept out Republican majorities in both the House of Delegates and state Senate, putting Democrats in control of the General Assembly as well the executive branch under Gov. Northam for the first time since the mid-1990s.
Ms. Kanoyton has long held dual positions with the NAACP and with the Democratic Party. Along with serving as president of the Hampton Branch NAACP, she previously was chair of the Hampton City Democratic Committee for five years before winning election to the state party post in 2010.