Photographing history: Richmond native Lawrence Jackson returns home with book about his years as President Obama's official White House photographer
Kesha Williams | 12/13/2019, 6 a.m.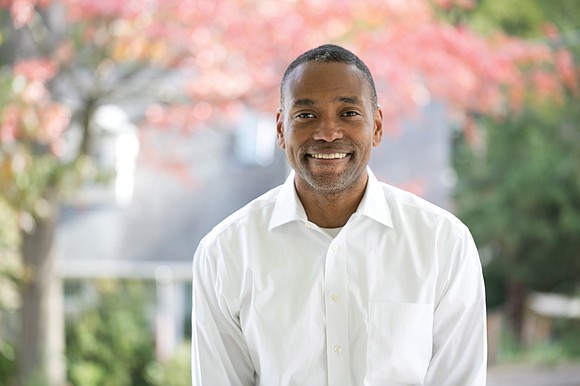 Photojournalist Lawrence Jackson had covered national and international news events for the Associated Press for eight years. But he could feel that something was different when he rushed to Washington's Lafayette Park on Election Night 2008. A spontaneous celebration of hundreds of people had erupted at the park across from the White House when Barack Obama was proclaimed the winner of the presidential election.
Mr. Jackson, a Richmond native, was swept up by the "infectious energy" that night with President Obama's historic victory.
"I'd covered the Patriots, the Bruins, the Celtics," Mr. Jackson said. "I'd witnessed my first Super Bowl and worked as a photojournalist in South Korea. In 2002, I transferred to the (AP's) D.C. Bureau and covered national politics, Capitol Hill, the White House and D.C.'s major professional sports teams.
"Working for the AP was a dream job, yes. But that election night was special. You could feel the energy. People were celebrating in the streets. I knew I wanted to help document history. Obama would be making history," Mr. Jackson said.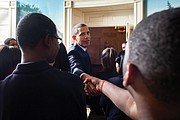 So the award-winning Mr. Jackson applied to become a White House photographer. And beginning in 2009, he was hired to join an elite team of five White House photojournalists capturing the public and private life of President Obama and his family.
For the next eight years, Mr. Jackson traveled with the 44th president to 42 countries and countless American news sites photographically capturing important and intimate moments as President Obama hammered out foreign policy, met with foreign dignitaries and national security advisers, inspired high school seniors and was charmed by a 106-year-old visitor to the White House Blue Room.
Mr. Jackson, now a freelance photographer, will return to Richmond on Sunday, Dec. 15, to talk about his experiences and sign his new book, "Yes We Did: Photos and Behind-the-Scenes Stories Celebrating Our First African American President."
President Obama wrote the foreword for the book.
"I could not have imagined my career when I was in my early 20s," Mr. Jackson, a graduate of Richmond's George Wythe High School and James Madison University, said in a Free Press interview.
"I'm appreciative of the opportunities that came my way. You have to capitalize on them.
"When you have good mentors and have the opportunity to learn from professional newspaper photographers like those I worked beside after college, you realize the only way to get better is to take photos. You learn from your mistakes as a photographer and you get better."
Mr. Jackson's full-time career started at The Virginian-Pilot newspaper in Norfolk before he joined the Associated Press in Boston in December 2000. When he picks up his camera, he sees it as an opportunity to inform, inspire and evoke emotion. He did all three covering President Obama, First Lady Michelle Obama and Vice President Joe Biden. Mr. Jackson was hired by Pete Souza, who had served as an official White House photographer for President Ronald Reagan and was returning to Washington as the chief official White House photographer for the new Obama administration.