Photojournalist from Richmond to have a front row to history – again
Kesha Williams | 1/28/2021, 6 p.m.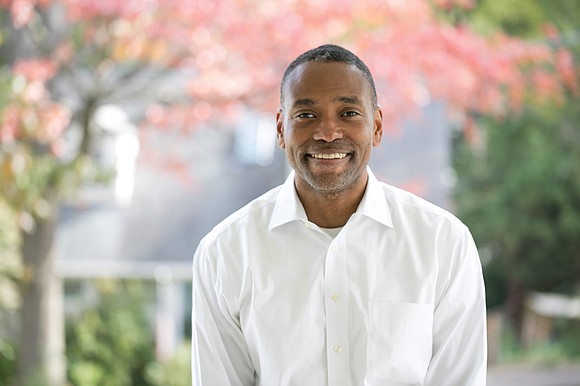 Richmond native and photojournalist Lawrence Jackson, who served as an official White House photographer during the Obama administration, will again capture the news and private moments of the nation's top leaders.
Mr. Jackson has been named the official pho- tographer for Vice President Kamala Harris.
Capturing iconic moments is Mr. Jackson's specialty. His images will serve as a reservoir for the public as well as historians now and in the future as they study the first woman, first African-American and first Asian-American elected vice president in U.S. history.
A graduate of George Wythe High School in Richmond and James Madison University, Mr. Jackson is one of a few Black photojournalists to rise through the ranks to ultimately cover the White House.
He earned his stripes working as a newspaper photographer for The Virginian Pilot newspaper in Norfolk before working eight years as an As- sociated Press photographer in Boston and later Washington, covering national and international stories. There also were coveted assignments covering top athletes and major sporting events.
In 2009, he was hired as an official White House photographer, photographing President Obama, First Lady Michelle Obama and their family for the next eight years during his two terms in office.
Since then, Mr. Jackson has worked as a freelance photographer and published his first book, "Yes We Did, Photos and Behind-the-Scenes Stories Celebrating Our First African American President." The book, published in 2019, contains a foreword written by President Obama.
During the latest presidential campaign, Mr. Jackson worked as a photographer for Democratic candidates Sen. Elizabeth Warren and Pete Buttigieg before receiving a call in August to be the official photographer for Democratic nominee Joe Biden's vice presidential running mate.
After the Biden-Harris victory in November, Mr. Jackson was asked to stay on through the transition and last week was named as Vice President Harris' official photographer.