Lt. Gov. Fairfax sits to take a stand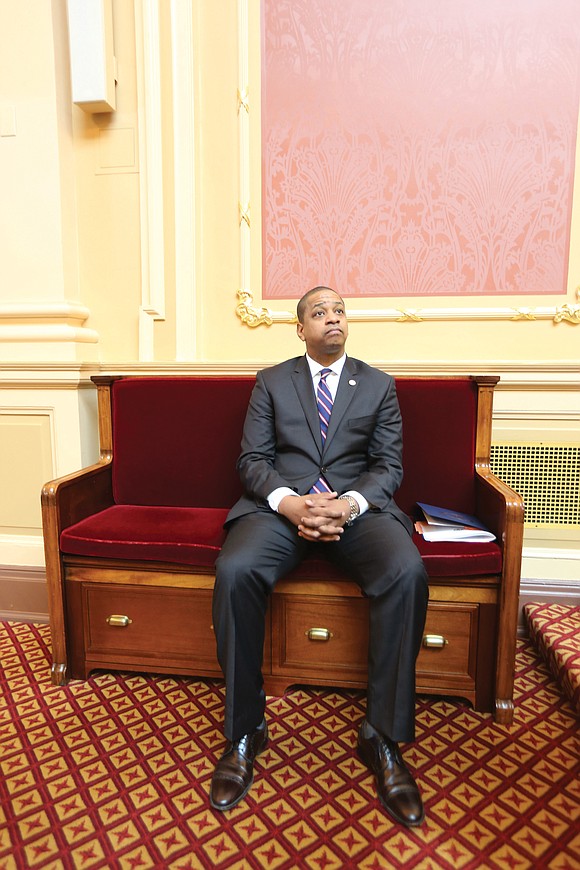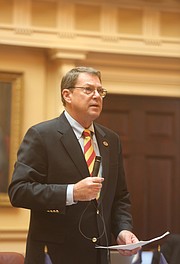 Lt. Gov. Justin E. Fairfax, the second African-American to hold statewide office in Virginia, made a statement with a "sit-in" of sorts last Friday in the state Senate chamber, where he presides.
When Sen. Richard H. Stuart, a Republican from King George County, moved that the Senate adjourn for the day in honor of Confederate Gen. Robert E. Lee to mark the slave owner's 212th birthday, Lt. Gov. Fairfax moved from the dais, took a seat and let Sen. Stephen Newman of Lynchburg, the president pro tempore of the Senate, take over.
The 39-year-old lieutenant governor, whose forebearers were enslaved in Virginia, quietly refused to stand and preside over tributes to a Confederate.
This is the second year that Lt. Gov. Fairfax has sat down during such Senate tributes.
Lt. Gov. Fairfax has supporters — among them, ironically, descendants of Gen. Lee and Confederate Gen. Stonewall Jackson.
On Monday's national holiday for slain civil rights leader Dr. Martin Luther King Jr., the Rev. Robert W. Lee IV, a great-great-great-great-nephew of Gen. Lee, and Dr. Warren Christian, a great-great-grandson of Gen. Jackson, were guests of Lt. Gov. Fairfax in the Senate gallery. The two, who live in North Carolina, said after the session that they support Lt. Gov. Fairfax and believe the modern-day tributes to their Confederate ancestors, including public statues and such legislative recognition, are misguided by honoring a racist, white supremacist past.