Renovated Northside Family YMCA gears up for ribbon-cutting on Monday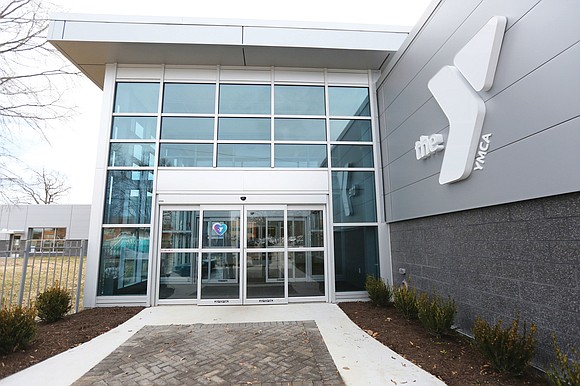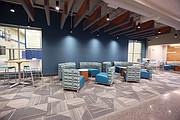 Nearly one year after a groundbreaking ceremony to kick off a major renovation project, Richmond's Northside Family YMCA will hold a ribbon-cutting ceremony for its spacious revamped facility at 4207 Old Book Road.
The ceremony will be held 4 p.m. Monday, Jan. 28.
The $5 million makeover gives the building a new façade that has been upgraded with aluminum composite panels, storefront glazing, fiber cement panels and brick.
The 19,000-square-foot renovation doubles the size of the North Side facility's fitness center. It now will have two wellness studios, a community kitchen, an area for gatherings or meetings, and a teen, child care and senior center, as well as group exercise rooms.
The facility remained open during the renovation, which was funded as part of a $40 million campaign undertaken by the Greater Richmond YMCA.
Officials said it took 25 years for the Northside Family YMCA renovation to become a reality.
The Northside Family YMCA has roots dating back to 1887, when it first met in the Sunday school auditorium of Ebenezer Baptist Church in Jackson Ward. It moved, once to Third and Leigh streets next door to the former A.D. Price Funeral Home, and then to Brookland Park Boulevard in 1967 before relocating to its current spot on Old Brook Road in 1974.
According to branch executive director Theresa Johnson, the facility's programs serve an estimated 1,200 families, including 3,000 children from Highland Park to Northern Henrico County.
"We are attracting a broader demographic, as neighborhoods change, which is a good thing," Ms. Johnson said. "We don't want the Y to be the community center. We want the Y to be the center of the community."
"Our new director of community engagement, Ebony Mitchell, is targeting residents and organizations to increase membership and expand present and future programs," she said. "We are committed to reflecting our community and want people to know we are here for them."
Membership fees are on a sliding scale based on income so that people of all ages and families can take advantage of the YMCA's health and exercise programs, child care and after-school sports and study programs designed to increase academic success, officials said.

"The Y of Greater Richmond is very invested in us, which is illustrated by President and CEO Tim Joyce's commitment and the new renovation and expansion," Ms. Johnson said.

When construction began, "people would tell us, 'You are really going to do this,' " said Mr. Joyce, president and chief executive officer of the Greater Richmond YMCA. "Residents began to say, 'This is my Y,' " Mr. Joyce said. "This is the proudest thing I have been associated with."
He said the last major addition at the building was in the early 2000s. He said the renovation was "all about equity and commitment to the community and serving residents."
"This is the largest investment in social equity that the Y has made in 30 years and it was due," Mr. Joyce said. "I told our present board, when deciding to spend those millions of dollars, that it is time, it is now and it is right.
"When those ribbons are cut, it is going to be an amazing event for the communities the Y serves," he said.