Personality: Dr. Erma L. Freeman
Spotlight on VCU School of Dentistry 'First 100' Trailblazer Award winner
7/4/2019, 6 a.m. | Updated on 7/9/2019, 6 a.m.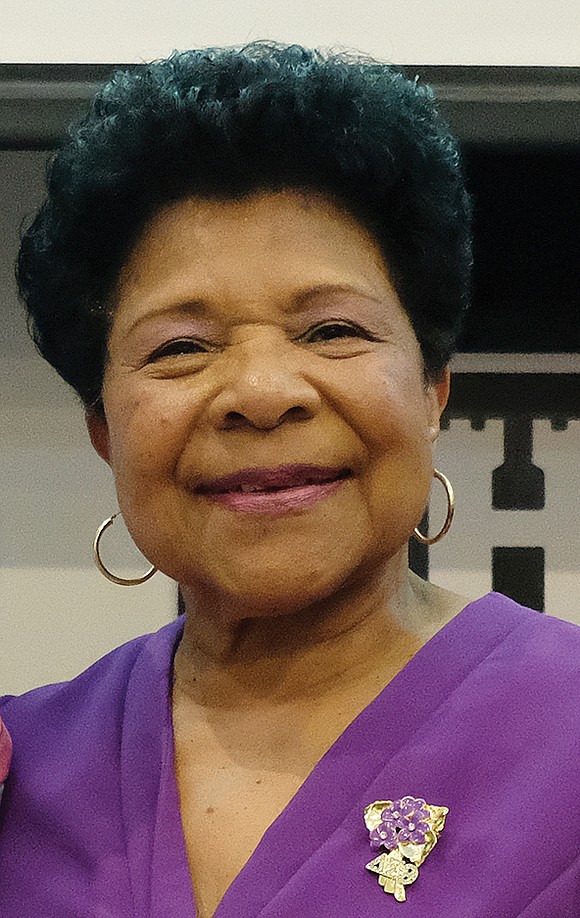 Now volunteering with vari- ous health groups, Dr. Freeman is hopeful more young people of color join the profession.
"The First 100" initiative is helping with that, she notes, adding that VCU has added minorities to its faculty and staff and increased minority participation on the school's admission committee.
Dr. Freeman recognizes the high bar to admission and the exorbitant cost that come with dentistry education likely have turned off many people of color from pursuing a dental career. But she sees engaging students starting in elementary school, alongside increased scholarship and mentorship programs, as key to creating a more equitable and inclusive field in the profession.
Dr. Freeman hopes her work ensures that dentistry becomes as common an aspiration for the today's youths as doctors, nurses and other medical professions.
"The more they see people of color — especially women — about in the community, the more younger people know that they can do that as well," Dr. Freeman says about her volunteer dentistry work.
This comprehensive effort is necessary in Dr. Freeman's view, given just how important dentistry is in general health care, from infections and disorders that can be gleaned from what is found during dental exams to the connec- tion between gum disease and afflictions ranging from heart attacks to strokes.
Asked why young women of color should want to be- come dentists, Dr. Freeman's response returns to the reasons that started her own journey down that path: Good work, good money and time for family.
"Dentistry was never in my career plan. It was a shot in the dark that resulted in the most fulfillment and joy I could ever have imagined," Dr. Freeman says.
"I did not make a fortune, but I was comfortable and have been blessed in many other ways."
Meet a VCU trailblazer and this week's Personality, Dr. Erma L. Freeman:
Occupation: Retired dentist.
Latest award: VCU School of Dentistry "First 100 Dentists of Color" Trailblazer Award.
Date and place of birth: Jan. 30 in Chase City in Mecklenburg County.
Current residence: South Hill.
Alma maters: Bachelor's, Saint Paul's College in Law- renceville, 1968; master's in biology, Virginia State College, 1969; and doctor of dental surgery degree, Medical College of Virginia, 1977.
Family: Divorced with one son, W. Warren Hubbard, 37.
My experience at the school as the first African-American female was: Challenging, lonely, scary, fast-paced, highly visible and also fun! Additionally, I had to develop a thick skin.
Years I attended dental school: 1973-1977.
Acceptance at school: I felt I was constantly in a glass jar on display for everyone to see. I made friends in my lab, where we were assigned alphabetically and remained four years, as well as with some other students who had come to dental school from various careers and not straight from college. Some long-term friendships developed from that group. There were others, however, such as a faculty member from the academic campus, who told me I would never get through dental school because I couldn't read. On my graduation day, a dental school faculty member came up to congratulate me and said that of all the people in my dental school class, I was the one he least expected to graduate. There was an expectation from some that I would fail, but there was encouragement from others.