Taylor to vie for Democratic nomination for city commonwealth's attorney
Newly appointed Richmond Commonwealth's Attorney Colette W. McEachin will have at least one challenger in her bid to replace her predecessor, Michael N. Herring, who is now in private legal practice.
Richmond-based attorney Alexander L. "Alex" Taylor Jr., 57, entered the race Wednesday and announced he also will vie for the Democratic nomination.
Mrs. McEachin, a former deputy commonwealth's attorney who has worked in the office for more than 20 years, was sworn in July 2 to replace Mr. Herring. Richmond Circuit Court judges followed Mr. Herring's recommendation and appointed Mrs. McEachin, the wife of 4th District Congressman A. Donald McEachin, to serve until a special election on Nov. 5.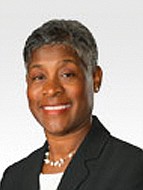 Mr. Taylor, who has 30 years of experience as a lawyer, is engaged in a door-knocking campaign to generate support. He said the commonwealth's attorney's office needs to focus "as much on engaging the community on how best to fight and reduce crime as prosecuting offenders in the courthouse."
A co-founder of the mentoring group Concerned Black Men of Richmond, Mr. Taylor said he also ran mentoring programs as a government lawyer at the city and state levels.
"We can do a lot more in the schools to give guidance to kids to help them avoid involvement with the criminal justice system when they grow up," he said.
A Richmond native, Mr. Taylor has been in private practice since 2011 after spending nearly eight years as a senior assistant commonwealth's attorney in Richmond. His career also includes eight years as an assistant attorney general, where he specialized in extradition and youth programs.
Mr. Taylor earned his undergraduate degree from the University of Virginia and his law degree from the University of Richmond. He spent nearly six years as a military lawyer with the Army's Judge Advocate General's Corps. He is a retired Army Reserve colonel after 33 years of active and reserve service.
Other candidates may still enter the race for the party's nomination before the filing deadline on Thursday, July 25. Candidates must file required paperwork and pay a $2,810 filing fee, or 2 percent of the $140,500 annual salary contributed by the state — although a city supplement boosts the job's total salary to around $195,000 a year.
The Richmond City Democratic Committee has scheduled a two-day "firehouse" primary in August to allow voters to choose the party's candidate. According to the committee, voting will take place 6:30 to 7:30 p.m. Thursday, Aug. 8, at the Richmond Public Library's Main Branch, 101 E. Franklin St. in Downtown, and 10:30 a.m. to 1:30 p.m. Saturday, Aug. 10, at the Southside Community Services Center, 4100 Hull Street Road
The winner would be considered a virtual shoo-in to win the Nov. 5 special election to fill out the remainder of Mr. Herring's term, which runs through Dec. 31, 2021. He was re-elected in 2017 to a four-year term. The next general election for Richmond commonwealth's attorney will be held in 2021.