Moon memories: Reflections on Apollo 11 on 50th anniversary of historic landing
George Copeland | 7/19/2019, 6 a.m.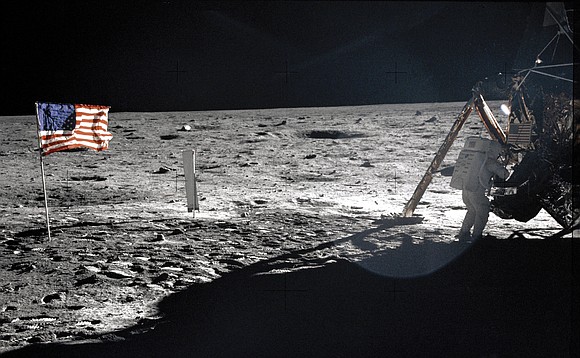 Dr. Carroll H. Ellis Jr. remembers Apollo 11 vividly.
Though he was only 14 years old on July 20, 1969, the geoscientist can still recall the excitement 50 years ago when American astronauts landed on the moon and took their first steps. The technical skill it took then is impressive even to this day.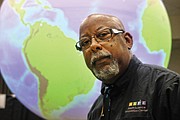 "It just hasn't been anything like that since," said Dr. Ellis, who works at the MathScience Innovation Center in Henrico County. "That was the only thing that anyone talked about. It was an American that made the landing, but it was a success for humanity.
"Even now, it's hard for me to believe that 1950s and '60s technology got us to the moon, whereas, now, one cell phone has more computing power than all the entire rooms of NASA computers at that time. And they were still able to make this thing happen," he said.
The day is just as clear to Joylette Hylick, daughter of famed NASA mathematician Katherine G. Johnson, whose calculations, along with the work of scores of others at NASA, were critical to Apollo 11's success.
Now 100 and still residing in Hampton Roads, Mrs. Johnson began working with NASA in Hampton with a few other African-American women in 1953, when it was called the National Advisory Committee for Aeronautics. Her influence on space travel, which stretched from America's first manned flight by Mercury astronaut Alan B. Shepard in 1961 to Apollo 11's moon landing to the start of the Space Shuttle program, was immortalized in the book and blockbuster film, "Hidden Figures."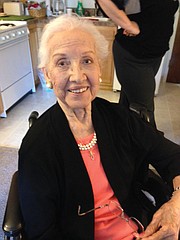 For Ms. Hylick, who lives in Mount Laurel, N.J., this week's anniversary and celebration of the lunar landing calls up memories of extensive media coverage, an energized Newport News community and a mother cooly confident in her role of what would become history.
"She said, 'If they did what we told them, they will be fine,' " Ms. Hylick recalled. "And she felt that that would be the case." Mrs. Johnson, who was attending an Alpha Kappa Alpha Sorority convention in Pennsylvania, paused with the rest of the nation to watch the television broadcast of Neil Armstrong and Buzz Aldrin walking on the moon's surface.
"Everything she did, she thought was normal. Everybody else thought it was extraordinary," Ms. Hylick said.
The differences and commonalities in Dr. Ellis' and Ms. Hylick's recollections speak to the effect the Apollo 11 mission had on the world. That impact has grown in recent years, with greater attention brought to women of color involved in the sciences, mathematics and the space program because of "Hidden Figures." Ms. Hylick is well aware of this effect. She has traveled frequently — often alongside her mother — in the years following the movie's 2016 release to a White House ceremony, university commencements and building dedications honoring her mother. In addition to receiving several honorary degrees, Mrs. Johnson was awarded the Presidential Medal of Freedom in November 2015 by President Barack Obama. She also has had several buildings named after her, including the largest building on George Mason University's science campus in Northern Virginia, NASA's sole facility in Mrs. Johnson's native West Virginia and a statue and scholarship at West Virginia State University, Mrs. Johnson's undergraduate alma mater.