Conservative school rezoning calls for no closures in city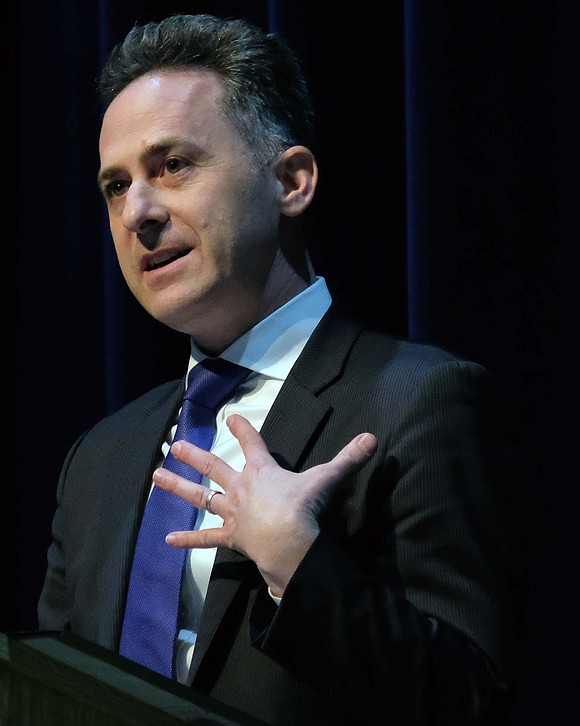 North of the James River, Richmond appears to have too many school buildings and could easily close one high school, a middle school and at least one elementary school in Church Hill.
Meanwhile, in South Side, Richmond Public Schools will be short at least one elementary school even after a new 1,000-student E.S.H. Greene Elementary School opens in September 2020.
That's the picture emerging from the data on school capac- ity and enrollment now posted on the RPS website. The data was issued last month to the 24-member schools' Rezoning Advisory Committee that is charged with recommending to the Richmond School Board changes in attendance zones for the city's 25 elementary schools, eight middle schools and five comprehensive high schools.
The work of the committee — made up of two community members from each City Council district along with several administration and School Board members — essentially is the first phase of the process that is to culminate with board approval of the zones that would go into effect in the fall of 2020, when a new middle school and two new elementary schools are to open.
The committee is to meet again 6 to 8 p.m. Tuesday, July 30, at Thomas Jefferson High School.
Committee members are mulling over the data that, for example, show that the three high schools north of the river, Armstrong, Thomas Jefferson and John Marshall, can accommodate a combined total of 3,773 students, but are only serving 2,256 students, leaving 1,517 empty seats. Any combination of two of the high schools would have a total capacity larger than the current enrollment.
That's a contrast with South Side, where Huguenot and George Wythe high schools have enrollments just slightly below capacity, with both projected to experience enrollment growth.
The four middle schools north of the river, Albert H. Hill, Binford, Henderson and Martin Luther King Jr., also have more space than students. Their combined enrollment is listed at 2,012 students, or 1,321 below the total capacity of 3,333 students. Again, any combination of three of the four schools could handle the total number of students whose numbers are not projected to grow.
Meanwhile in South Side, even with a new 1,500-student middle school, the projected enrollment of 3,345 students would exceed capacity if the current Elkhardt-Thompson Middle School is closed. Current plans suggest only Boushall, Lucille Brown and the new school would remain; their combined capacity is listed at 3,164 students.
On the elementary school front, while principals in South Side and parts of the West End and North Side scramble to find enough space to handle overcrowding — with some adding trailers — schools in Church Hill and the East End have too few students. The data show five elementaries, Bellevue, Chimborazo, Fairfield Court, George Mason and Woodville, have a combined capacity for 2,713 students but only an expected enrollment in 2020 of 1,889 students. That comes out to 829 more seats than students.
Such data has gotten the attention of School Board member Jonathan Young, 4th District, who expressed concern at a recent board meeting that the rezoning options are falling short of the grand overhaul that had been advertised.