'In need of prayer'
Hanover NAACP turns to faith protest to counter KKK
George Copeland | 7/26/2019, 6 a.m.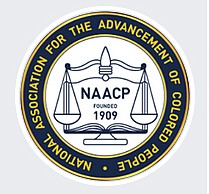 The Hanover County Branch NAACP planned to protest the county's tepid response to a Ku Klux Klan rally held at the county courthouse earlier this month by praying and singing hymns at a Hanover County Board of Supervisors meeting Wednesday night.
The NAACP rally was scheduled for 5:30 p.m. Wednesday, July 24, after the deadline for this week's edition of the Richmond Free Press.
Robert N. Barnette Jr., president of the Hanover NAACP, stated in an email Tuesday that he expected members of the civil rights organization, as well as members of the faith and Hanover communities, to attend the protest outside the county administration building at 7516 County Complex Road.
A note sent by Mr. Barnette to NAACP members asked that they "come with church hymns instead of signs and protest chants" to avoid distracting "from the spirit of the protest."
The plan also called for protesters to move inside the county building for the Hanover Board of Supervisors meeting at 7 p.m. It asked that anyone signed up to speak during the board's public comment period offer a prayer.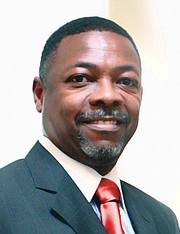 Mr. Barnette, however, stated in a later email that protesters were free to follow their own ideas.
But, he added, "I feel that this is an effective method of calling attention to the actions of the KKK and the timid response from the chair of the Hanover County Board of Supervisors," Mr. Barnette stated. "In my opinion, these leaders in Hanover County are in need of prayer to make better decisions and seek the wisdom on how to respond to hate speech."
The Rev. Kevin L. Chandler, president of the Virginia State Conference NAACP, issued a news release earlier this week calling for the Hanover County Board of Supervisors and its chairman, W. Canova A. Peterson, Hanover Sheriff David R. Hines, County Administrator Cecil R. Harris Jr. and other top officials to denounce the Klan's "displays of hatred and make public announcements that Hanover County will not tolerate these behaviors."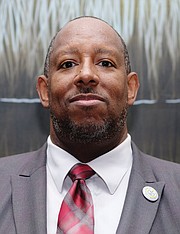 Rev. Chandler and Mr. Barnette expressed concern about the KKK recruitment rally that took place at Hanover Courthouse on the Fourth of July weekend. According to reports, about a dozen members of the North Carolina-based Loyal White Knights of the KKK paraded on public property outside the courthouse, some wearing full KKK regalia of robes and hoods.
Rev. Chandler said it was the second time the KKK group had been in the county. He said they had canvassed the county with recruitment fliers in Feb- ruary. He noted that he was equally disturbed by reports that they were reported to be from the same KKK Klavern that protested with other white supremacists in Charlottesville in August 2017, when bloody violence broke out. One white supremacist drove his car into a crowd of counterprotesters, killing 32-year-old paralegal Heather Heyer and injuring dozens of others.
"The last thing anyone wants is to give this group sanction to use our neighborhoods, streets and sidewalks as avenues to spew their hate and venom," Rev. Chandler stated.