Legendary queen of Creole cuisine, Leah Chase, dies at 96
6/7/2019, 6 a.m.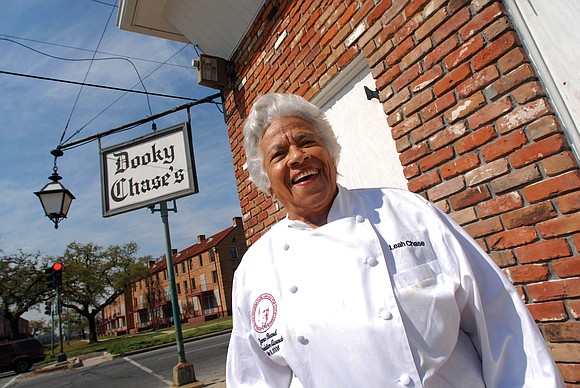 Sybil Morial, a longtime friend of Mrs. Chase, said she has eaten hundreds of meals at Dooky Chase's where she was courted by her late husband, Ernest "Dutch" Morial, the city's first black mayor. On visits to New Orleans, Thurgood Marshall and other lawyers would work with Mrs. Morial's husband and NAACP lawyer A.P. Tureaud, and then head to Dooky Chase's for a meal.
"It was a haven for them to refresh themselves with wonderful gumbo and it was a place where they could strategize after a hard day's work," Mrs. Morial said.
Mrs. Chase never boasted about it, saying simply that she did what she thought she had to do.
Hurricane Katrina devastated her restaurant in 2005, leaving 5 feet of water in the dining room for weeks. When the waters receded, mold was everywhere.
Mrs. Chase was already into her 80s, but there was little question regarding the restaurant's fate. She and her husband evacuated to Birmingham, Ala., but returned and lived in a FEMA trailer next to the restaurant for months while they rebuilt. Her husband died in 2016; they had been married for seven decades.
Mrs. Chase's food always reflected her city, a Creole mixture of Spanish, French, African and other cultures that have influenced New Orleans. She enjoyed the new culinary influences in the city such as the growth of Vietnamese and Jamaican restaurants. But she pushed back against the notion that hers was a "soul food" restaurant.
"When people come and ask about soul food, I ask them where is their soul. If your soul is in China, I can't help you," she said. "If your soul is in New Orleans, I know what to give you."