Top prosecutor stepping down
Richmond Commonwealth's Attorney Michael N. Herring has quietly left his mark on the criminal justice system in Richmond.
During his 13½ years in office, he upended the system that kept jail cells crowded with people awaiting trial because they couldn't afford bond. Instead, he recommended people awaiting trial be released with conditions unless an assessment found they posed a continuing risk to the community.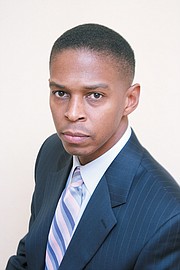 The recipient of the 2016 Virginia State Bar award for professionalism, Mr. Herring has pushed community service over jail time for people arrested for marijuana possession and supported efforts to reduce the jail population by creating diversion programs for addicts and the mentally ill.
And along the way, he rebuilt relations with the Richmond Police Department that had frayed under his predecessor, David M. Hicks, now a judge in Richmond General District Court, and secured closer cooperation between police and his office during the investigative phase of cases.
As a result, since 2007, Richmond Police, with community support, has made more arrests in homicide cases than any other department in the country. And with the help of Mr. Herring's office, authorities have turned the vast majority of cases into convictions, according to a Washington Post study.
But now, Mr. Herring's time as the city's chief prosecutor is coming to an end. In a surprise move, Mr. Herring announced May 31 that he is stepping down July 1 to accept a more lucrative post as a partner at Richmond-based McGuireWoods, one of the nation's Top 100 law firms. At his new post, he said he would focus on cases involving commercial law, product liability and white collar crime.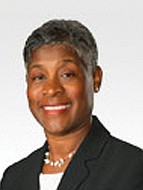 As the 53-year-old Richmond native prepared to clean out his office, he endorsed a veteran prosecutor, Deputy Commonwealth's Attorney Colette Wallace McEachin, as his successor.

A reluctant politician who won four elections, Mr. Herring sought to give Mrs. McEachin a leg up over potential competitors by tapping her to serve as interim commonwealth's attorney until the special election on Tuesday, Nov. 5, to fill the balance of his term that will end in 2021.
Mrs. McEachin is the wife of 4th District Congressman A. Donald McEachin. She announced her bid Monday for the Democratic nomination — tantamount to election — amid community concerns about the fatal shooting of a 9-year-old girl in a city park over the Memorial Holiday Weekend and rising unease about violence.
"I am eager to continue Mr. Herring's dedicated and committed work to keeping Richmond families safe and to continue his criminal justice reform policies," Mrs. McEachin stated in her announcement.
"Our office will continue to remove violent and repeat offenders from our community and return rehabilitated citizens to our community," continued Mrs. McEachin, a graduate of Brown University who earned her law degree at the University of Virginia.

"With over 20 years of experience as a prosecutor in this office, including 10 years as a deputy commonwealth's attorney, I am well-prepared to succeed Mr. Herring and to move this office forward to protect our city and strengthen our community."