From the ground up
Cityscape: Slices of life and scenes in Richmond
3/15/2019, 6 a.m.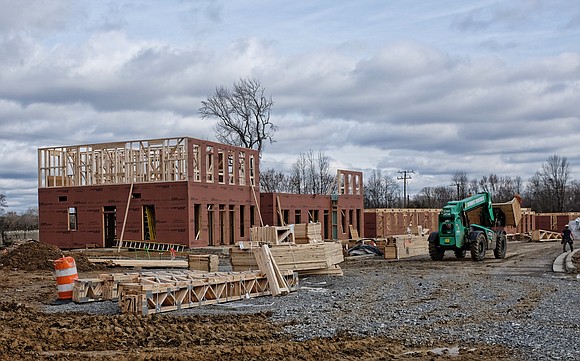 Church Hill North is going vertical three years after ground was broken for the development at the former site of Armstrong High School in the East End.
Work began last fall on the first 105 apartments, including 45 units for seniors and 60 units for families, many of whom currently live nearby in the Creighton Court public housing community managed by the Richmond Redevelopment and Housing Authority.
The Community Builders, a Boston-based nonprofit, is undertaking the development and investing about $26 million in the first phase from private and public sources, including city taxpayers, who already have spent $9 million to clear away the old school building and install new utility lines. Interior streets also are being added.
The first units are expected to be ready for occupancy by Christmas, with a total of 256 apartments and houses to be built in the next three to five years.

A partner with RRHA, TCB also is preparing to move ahead with a second phase of 70 more family apartments and additional senior apartments at a projected cost of $29 million. Down the road, TCB plans to build 35 single-family homes that are to be sold.
A mix of subsidized and market-rate units, the development is to feature multiple housing types, including one-story bungalows, two-story homes, duplexes, attached townhomes, stacked flats and three-story apartment buildings with elevators. The site also is to include playgrounds and open space.
The work is part of RRHA's goal of providing replacement homes for residents of Creighton Court.