Personality: Dr. David Randolph II
Spotlight on honorary chair of the 2019 Virginia Higher Education Fund 'Jazz InsideOut' annual benefit
5/18/2019, 6 a.m.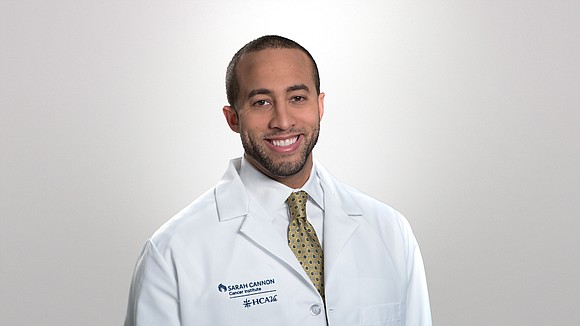 Advice to someone aspiring to a career in the medical field: It is a long, challenging road but it is absolutely worth it in the end.
How I start the day: Every day is a blessing and you have to make the most of it.
A perfect day for me is: Spending time with my wife, my family and my dogs.
Something I love that most people would never imagine: I'm a huge comic book nerd.
A quote that I am inspired by: "You must never give into despair. Allow yourself to slip down that road and you surrender to your lowest instincts. In the darkest times, hope is something you give yourself. That is the meaning of inner strength." — Uncle Iroh in "Avatar: The Last Airbender."
The three words that best describe me: Dedicated, passionate and happy.
If I had more time, I would: Volunteer even more with VHEF and Big Brothers Big Sisters, travel the world and adopt more dogs.
My hero or heroine: My parents are my OG heroes, but my brother, Doug, and my sister, Jessica, are phenomenal human beings. They are brilliant, funny, kind to everyone they meet and dedicated to helping others — everything I want to be.
Favorite jazz musician: Wynton Marsalis.
How I unwind: Lifting weights and playing basketball.
The best thing my parents ever taught me: With hard work and discipline, you can achieve anything.
Book that influenced me the most: "The Alchemist" by Paulo Coelho.
Book I'm presently reading: "American Gods" by Neil Gaiman.
Next goal: To be the best father I can be. My son, David Randolph III, is due May 31.