Frozen
RRHA puts hold on all public housing evictions through December, but residents are skeptical, concerned bigger issues are not being addressed
George Copeland Jr. | 11/15/2019, 6 a.m.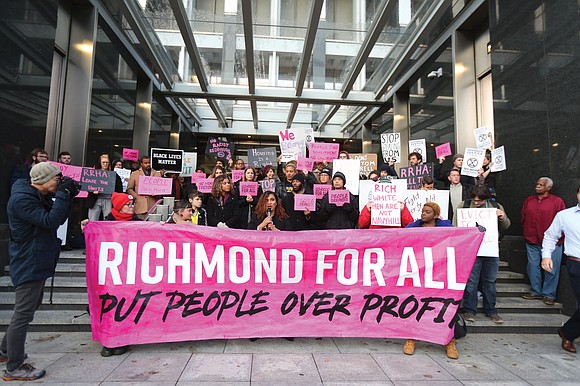 The Richmond Redevelopment and Housing Authority has frozen all evictions for the rest of the year, following months of growing scrutiny and backlash from residents and housing advocates over the organization's actions and priorities.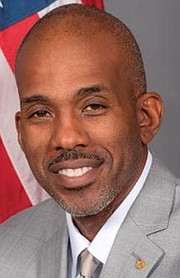 "For the remainder of calendar year 2019, no public housing family will be removed from their home for debt owed to RRHA," according to a Nov. 8 news release announcing the housing agency's decision.
Damon E. Duncan, RRHA's chief executive officer, stated that instead of seeking to remove tenants, RRHA would use "a combination of repayment agreements, debt forgiveness, philanthropic contributions and other eviction diversion methods" in a bid to keep residents in their apartments. Housing advocates are skeptical but hopeful that the freeze represents a new approach by RRHA, which regularly relied on evictions to create turnover in its public housing units.
"I'm cautiously optimistic," said Omari Al-Qadaffi, a community organizer with the Legal Aid Justice Center who has been on the front lines of the eviction battle and worked closely with legal aid attorneys seeking to address the issue. Mr. Al-Qadaffi said previous efforts to collaborate with RRHA ended with advocates being "stonewalled." But he said he saw a change in attitude during a meeting Monday between Mr. Duncan and other RRHA officials and representatives of the Central Virginia Legal Aid Society and the Virginia Poverty Law Center.
"They seem to be exhibiting a different posture," Mr. Al- Qadaffi said of the RRHA officials, and appeared to be open to changes in the way the authority deals with tenants.
During the freeze, residents will continue to accumulate rent charges, along with other charges, "where merited," according to the RRHA's statement. Housing officials are examining rent collection policies, though, and seeking to do more to encourage tenants to pay off past due amounts.
Before the freeze was implemented, RRHA was on track to serve 266 notices to residents in the six major public housing communities that they could face eviction for failure to pay their rent. That includes 52 households in Creighton Court, 35 in Whitcomb Court, 31 in Fairfield Court, 25 in Gilpin Court, 61 in Hillside Court and 62 in Mosby Court, according to the Central Virginia Legal Aid Society.
RRHA annually files about 1,900 eviction cases in Richmond General District Court involving tenants from the six public housing communities, based on data supplied by the Virginia Poverty Law Center.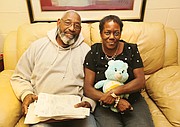 The freeze follows a public outcry over RRHA filings against 35 Creighton Court tenants in mid-October that renewed focus on the authority's role in evictions. Several speakers spoke against the evictions during the Richmond City Council meeting's public comment period Tuesday night.
While public housing residents no longer will have to fear court-ordered removal from their residences before Christmas, Creighton Court resident Sharon Herman said the freeze has done little to resolve some the concerns she and her husband, Clifford, face.
"I feel like my back is up against the wall," Mrs. Herman said Tuesday.
The Hermans have lived in Creighton Court for 15 years. They raised two children there, and Mrs. Herman took on a number of community roles, including service as vice president of the Creighton Court Tenants Council and her current role as secretary.
The Hermans said their effort to pay their rent in a timely fashion has been undermined by the electricity surcharges that are included in their monthly bill and have become the biggest problem most tenants face in avoiding falling behind.
They said RRHA diverts a portion of their rent payment to pay past due amounts for electricity. They get an electricity allowance, but must pay if the amount of the electricity used monthly exceeds the allowance.
Mrs. Herman said the billing from RRHA is hard to understand. She also is anxious about the couple's impending move nearby into one of the new one-bedroom apartments now under construction on the former Armstrong High School site. The Hermans are among the households approved to move, but Mrs. Herman is concerned about downsizing from their current two-bedroom unit.
While the RRHAfreeze has stopped new evictions, Mrs. Herman noted it came too late for some Creighton residents. After going to court, RRHA followed through on evictions in the past few weeks. She said one person who was evicted had lived in Creighton Court for 17 years, while another family had 10 children.
Those apartments now are vacant. RRHA has set a policy of not leasing empty units in Creighton Court to families on the waiting list for public housing. Several activists, including one who addressed City Council on Tuesday night, have accused RRHA of violating federal law that bars the authority from keeping units empty. But RRHA has refused to back down.
Mr. Duncan set the policy in preparation for future redevelopment of Creighton, even though he has acknowledged that the plans and financing for the project are not in place.
Concerns over the future of public housing were raised at a rally outside City Hall on Tuesday before the City Council meeting. More than 50 protesters participated, organized by the advocacy group Richmond For All.
While the rally's main focus was opposition to the proposed $1.5 billion Coliseum replacement plan, the protesters charged that RRHA and the city are failing to work with tenants and consider their needs in making plans to demolish public housing.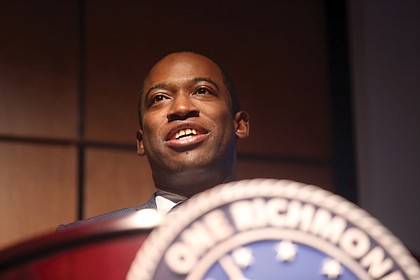 Mayor names eviction task force
Mayor Levar M. Stoney on Wednesday named a 20-member advisory group to consider the causes of eviction and provide preventive recommendations to a problem that plagues the city's low-income residents.
The new Eviction Task Force, which is to hold its first meeting 4 p.m. Monday, Dec. 2, at City Hall, is to work alongside the city's Eviction Diversion Program, which aids tenants facing eviction in working out a solution with their landlords.
The Eviction Diversion Program, launched last month as a joint operation of Housing Opportunities Made Equal and the Central Virginia Legal Aid Society, could help up to 500 families avoid eviction through a mediation process.
"Housing is a matter of equity and justice and touches every other aspect of a person's life," Mayor Stoney stated in announcing his Eviction Task Force.
"Evictions in Richmond disproportionately impact communities of color and low-income, single-parent households with children," he stated. "Evictions create a traumatic downward spiral for people already
lap, director, Richmond Department of Housing and Community Development; and Reginald Gordon, city deputy chief administrative officer, Health and Human Services.
Also, Tracey Hardney-Scott, housing chair, Richmond Branch NAACP; Kelly King Horne, director, Homeward; Kathryn Howell and Ben Theresa, VCU Eviction Lab; Christie Mara, Virginia Poverty Law Center; Heather M. Crislip and Monica Jefferson, Housing Opportunities Made Equal; and LaFonda Page, Virginia Housing Justice Task Force.
Also, William Poarch, ACTS or Area Congregations Together in Service; Erika Schmale, Richmond Public Schools, McKinney-Vento specialist; Patrice Shelton, Hillside Court Tenant Council; Alice Tousignant, HDAdvisors; and Lisa Williamson, Greater Richmond Property Owners Association. — JEREMY M. LAZARUS