VUU's Jordan Peebles jumps to a leadership role
Fred Jeter | 11/27/2019, 6 p.m.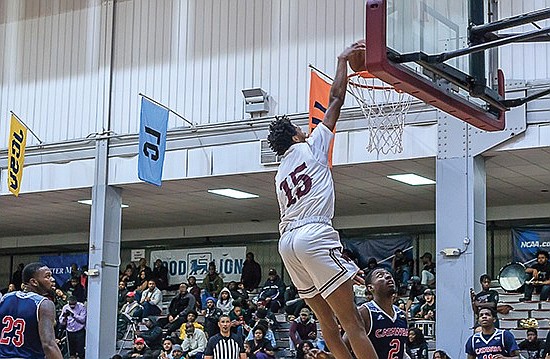 Jordan Peebles is a high-wire act without the trapeze and safety net.
The Virginia Union University junior does his best work high above the floor for Coach Jay Butler's Panthers.
"Jordan's one of the best jumpers in the CIAA and probably all over the country," Coach Butler said of the 6-foot-6, 185-pound Emporia native.
After two seasons in a backup role, Peebles has taken off — literally and figuratively — as an upward-bound front-liner.
Coach Butler's program is rebuilding after serious personnel losses — some expected, some not expected — from last year's 19-11 outfit.
"I knew I had to play a bigger role since we have practically a whole new team," said Peebles, a former Class 3, All-State talent at Greensville County High School. "I'm trying to take more of a leadership role."
After seven games, VUU was 3-4 and Peebles led in field-goal percentage (59 percent), led in rebounds (8.4 per game) and second in scoring (11.7, behind Terrell Leach).
Peebles also is second in minutes played (behind Leach) with 30.7 minutes per contest. With 15 points and 17 rebounds, Peebles enjoyed the biggest game in his career with VUU's 76-71 win over Claflin University on Monday night.
If there were a category for "ohhs and ahhs," Peebles perhaps would be No. 1 in that, too. "I go for the dunks because the crowd loves it," he said. "Dunks get the crowd going, and that gives us more energy."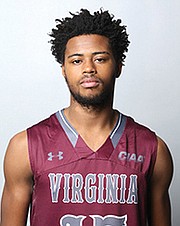 Peebles can dunk at any time of day or night. A year ago, he won VUU's Midnight Madness Dunk Contest with a slam called the "Honey Dip." Raising his hand above the rim to about 121⁄2 feet, Peebles stuffed the ball deep into the net, with his elbow wrapped around the rim as if he was "dipping for honey."
His status as "leading leaper" extends beyond the hardcourt.
Last spring, with very little practice, Peebles won the CIAA triple jump (48-43/4), by three full feet, and placed fourth in the long jump (22-21/4).
Around campus, Peebles, who wears jersey No. 15, answers to "Six," a nickname he picked up at Greensville County High School.
Why "Six," a reporter asked?
"I guess because I'm 6-foot-6," he said. Everything is adding up this year for Peebles on and off the floor. In the classroom, Peebles, a math major, is all about numbers. This semester, he's taking discreet math, multivariable calculus, differential equations, as well as physics.
Eventually, following his basketball career, he hopes to become an actuary.
Peebles often is asked if he is related to former Panthers standout Warren Peebles, a guard on VUU's 1992 NCAA championship team.
"We've talked about it, and it doesn't seem like we're kin," Peebles said. "But Warren has been very helpful, giving me suggestions on how to improve my game."
To rise to All-CIAA status, Peebles admits he needs to polish his jump shot to make defenders play him more honestly.
"Everyone in the CIAA knows what I'm going to do," Peebles said. "For now, I'm mostly a slasher. I need to work on a mid-range shot."
Peebles' jump shot may need fine tuning, but his flat-out jumping is already a finished product. He gives local meaning to "Air Jordan."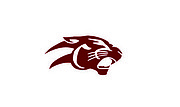 Missing Panther
Virginia Union University's anticipated return of Demarius Pitts didn't happen.
Named CIAA Rookie of the Year in February, the 6-foot-4 guard has transferred to the University of Missouri-Kansas City, which is a member of the NCAA Division I Western Athletic Conference. He will sit out this season and have three more years of eligibility.
As a freshman at VUU, Pitts averaged 13.1 points per game. He scored in double figures in 20 of 27 games while logging 30.7 minutes of play per game.