Food fight
Highland Springs-based food ministry scrambles to generate new food sources after being shut out by Feed More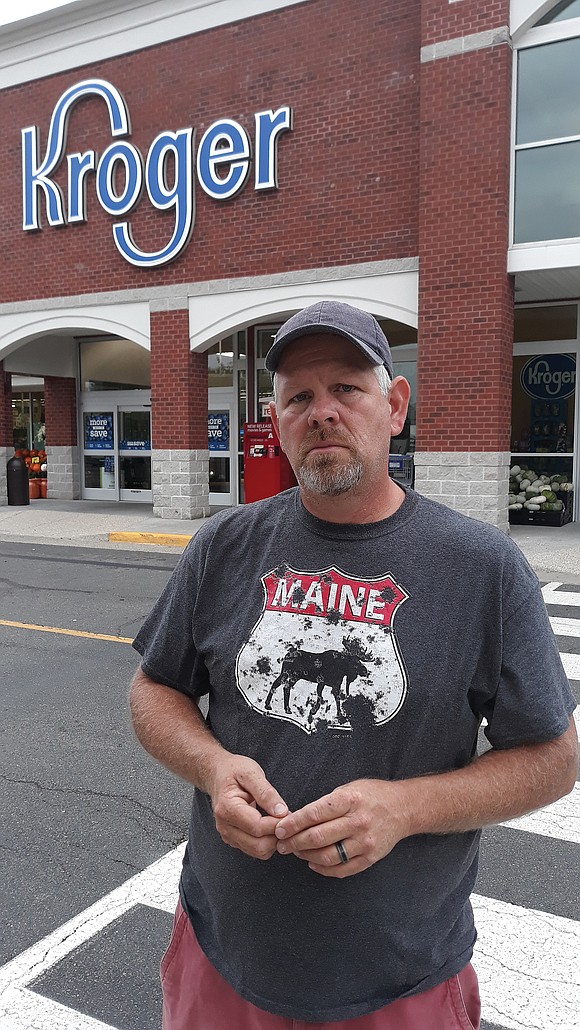 For the past year, Brian Purcell has stopped by the Kroger store in Mechanicsville four days a week to pick up unsold prepared food and bakery items the store otherwise would have thrown away.
"It's been a godsend to the seniors and homeless veterans we serve," particularly people with diet restrictions, said the 48-year-old founder of The Way, a Christian food ministry currently based in Highland Springs that he started four years ago.
While the Kroger store is not his only source of donated food — his ministry also picks up unsold sandwiches from Wawa, Sheetz, Starbucks and similar retail outlets — he said the Kroger items helped him, his small staff of five and a cadre of 25 volunteers to serve 3,000 people a month in Hanover, Henrico and Richmond.
Many of those served, Mr. Purcell said, have little income. Without The Way, most would have to choose between buying food and paying the rent or purchasing medicine, he said.
But the donated Kroger food is no longer available to The Way. An unlikely adversary, Richmond-based Feed More, has cut off Mr. Purcell's access.
Feed More is the Richmond-based hunger-relief giant that provides nearly 21 million meals annually to 200,000 people in need in 34 counties and cities in Central Virginia.
Tracing its roots back 52 years, the nonprofit generates $60 million a year in revenue — nearly 1,000 times as much as The Way's shoestring annual budget of $66,000. Feed More, which has more than 1,600 volunteers and more than 100 paid staff, operates, among other programs, the Central Virginia Food Bank to collect and distribute donated food, runs the area's Meals on Wheels program and prepares food in its kitchen for distribution to children in after- school programs.
According to Douglas Pick, president and chief executive officer of Feed More, the food that Mr. Purcell collected from Kroger for his ministry already was promised to other food distribution groups that are partner agencies with Feed More, unlike The Way, which is not.
Like other food banks across the country, Feed More is an affiliate of the national Feeding America organization, which has worked with national grocery chains to resolve the issue of what to do with their unsold food.
Under agreements forged since 2010, Feeding America has created contracts with the chains to steer their still unspoiled discards to the food banks and their partners.
To secure that food and get it to people in need, Mr. Pick said Feed More's practice is to have its 280 partner agencies in Central Virginia go to chain grocery stores to collect the unsold food, from meat and produce to baked goods. Each group is assigned a specific supermarket, Mr. Pick said. Several agencies can be assigned to a supermarket, with each having a designated day or designated days to collect to ensure daily pickups, he said.
Feed More reports that grocery retailers provide more than 60 percent of the donated food that the organization distributes, with unsold food representing a significant share of the total. So despite his wish to accommodate Mr. Purcell, Mr. Pick said The Way is a disruption to that system.