Kenyan runners spark VUU cross-country team
Fred Jeter | 10/18/2019, 6 a.m.
Coming from some 7,500 miles away, Micah Kipruto and Enos Rotich feel right at home on America's oval tracks and cross-country trails.
The Kenya natives need no special directions — not even a GPS — to find their way to the head of the pack and first to the finish line.
Both have excelled with their smooth strides and bottomless tank of energy in their relatively short time as students and runners at Virginia Union University.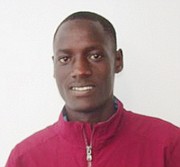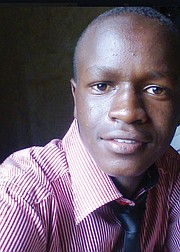 Already, Kipruto twice has been the CIAA Runner of the Week this fall for Coach Melissa Ferry's cross-country Panthers.
His stiffest competition, at times, has come from his dormitory roommate and countryman, Rotich.
So how did these two young men travel through some seven times zones to cross the African continent and the Atlantic Ocean and land at VUU on North Side?
"A little bit of luck and good timing," Coach Ferry said. "I get lots of emails from international athletes. In an un-busy moment, I found Micah and Enos' emails about wanting to come to VUU."
Coach Ferry, as well as fans of VUU athletics, is elated she followed up on their inquiries and offered scholarship aid.
But she stresses this fact: "Some people think everyone from Kenya can run fast, but that's not true. A whole lot of work went into this."
For example, the Kenyans embarked on a rigorous summer training plan that included grueling 22-mile runs, averaging a speed of more than 7 minutes per mile.
Kipruto is a 22-year-old native of Lessos, Kenya. Both his parents are retired from the Kenyan postal service. He is 5 feet, 7 inches tall and a super slender 130 pounds. Kipruto is majoring in chemistry.
Rotich, from Eldoret, Kenya, is 20 years old, 6 feet tall and 147 pounds. He is the son of educators and is majoring in cyber security.
The young men are as smart in the classroom as they are swift on the track and trails. Both have nearly 4.0 GPAs.
And while they have no difficulty conversing in English, they both are fluent in Swahili and Kalenjin languages. When alone, they speak Swahili to one another.
Both are of the Kalenjin tribe, which numbers some 5 million people who reside mostly in the Rift Valley province of Kenya.
A high percentage of Kenya's world-class runners are Kalenjins, hailing from same general area with a thin-air elevation of some 7,000 feet.
Since the 1960s, Kenyan runners have long enjoyed a global domination in distance events. Here's how the VUU athletes explain it:
"It's the high altitude training," Kipruto said.
"We have high standards and expectations in Kenya. We follow strict rules and discipline," Rotich said.
Both trained under the same coach in Kenya before coming to the United States.
Rotich arrived on campus last December and is a sophomore. Kipruto came in January and is a second-semester freshman.
Kipruto dazzled during his early-season 8K, or 5 mile, tests this fall. With ease, he has won the Virginia State University Fall Opener in 24.84 and the VSU Trojan Invitational in a school record 24.39.
But while adapting to American racing has come seamlessly for the Kenyans, they haven't yet fallen in love with U.S. cuisine. The young men's faces twisted a bit when asked about the university's cafeteria menu.
Few U.S. campus eateries include such Kenyan staples as ugali-cornmeal and vegetables; or irio-boiled mashed peas and potatoes; or goat. Kenyan foods are rarely fried.
"Food is much different here," Kipruto said.
With a laugh, Rotich added, "We'd seen hamburgers before, but not like here."
Whatever their fuel, it has been sufficient so far. Few lay down tracks like the Panthers' long-distance runners a long way from home.