Questions swirl about state NAACP's relationship with Dominion Energy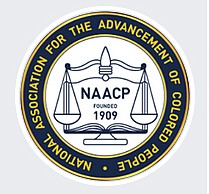 Is the Virginia State Conference NAACP starting to cozy up to Dominion Energy after more than two years of attacking the utility company's push to construct a natural gas pipeline?
That question is reverberating after the state civil rights group announced that it would "proudly" co-host a public symposium on 400 years of African-American history in Virginia with the energy giant on Thursday, Oct. 31, as a lead-in to the NAACP's 84th state convention set for Friday, Nov. 1, to Sunday, Nov. 3, at a Henrico County hotel.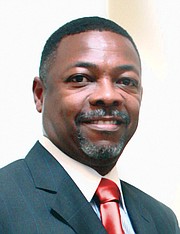 While critics are blasting this new connection with Dominion as undermining the civil rights group's pipeline position, interim state NAACP President Robert N. Barnette Jr. rejected the complaints, noting on Wednesday that the symposium and the group's pipeline position are "entirely separate matters."
While he said he understood why some might think other- wise, he insisted that the state NAACP has not and will not back off its opposition to the company's development of the Atlantic Coast Pipeline or to the Dominion plan to build a large compressor in the historically African-American community of Union Hill that could cause environmental damage.
Mr. Barnette called it typical for the state NAACP to accept sponsorships and donations from major companies despite sharp policy disagreements.
"We have other corporate sponsors besides Dominion," he said, citing Wells Fargo among others. "If need be, we'll use Dominion's contribution to pay for legal action against it," he said.
The state NAACP remains under the supervision of the national NAACP office, which also opposes the pipeline. And its representative, Gloria Sweet-Love of Tennessee, also would have to approve the symposium. She could not immediately be reached for comment.
But that is not satisfying critics, who worry about the NAACP accepting a $50,000 donation from Dominion that will underwrite the symposium titled, "And Yet We Rise," an accompanying reception and other elements of the convention.
To them, the state NAACP is undermining its position and undercutting alliances with other groups opposed to the pipeline.
In an email obtained by the Free Press, Phillip J. Thompson, who serves on the state NAACP board, noted that the executive committee never approved holding a joint program with Dominion Energy, which he called a violation of the NAACP bylaws.
"Dominion Energy has been creating havoc in black communities statewide," alleged Mr. Thompson, former president of the Loudoun County Branch NAACP. "Now we have the so-called pre-eminent civil rights organization in the state bootlicking up to the company."
Mr. Thompson stated that the partnership with Dominion followed the decision to "summarily remove" the chair of the state NAACP Political Action Committee, Jesse Frierson of Richmond, for joining with other organizations to host a statewide tour to allow Virginians to comment and propose actions on issues involving health, education and public safety.
Mr. Barnette also has received emails from other concerned members, including one the Free Press obtained that was signed by Tiffany Pryce of Fairfax, a member of the state NAACP Environmental and Climate Justice Committee.