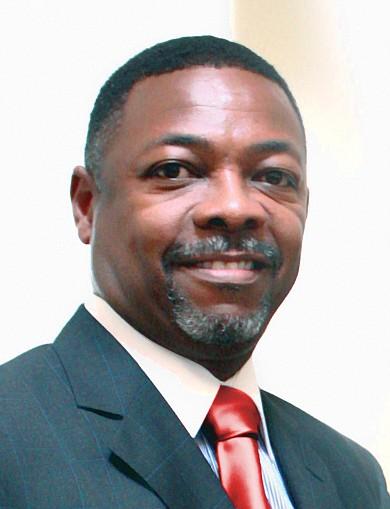 Mr. Barnette
Stories this photo appears in:

The fate of a federal lawsuit brought by the Hanover County Branch NAACP in a bid to force the Hanover County School Board to rename two schools currently named for Confederate leaders could be decided on Jan. 14.
The Virginia State Conference NAACP is facing more turmoil following a tumultuous convention at which Robert N. Barnette Jr. of Hanover County was elected the new state president.
Instead of leading a protest, the Virginia State Conference NAACP will be the target of demonstrations at its state convention this weekend because of the organization's ties to Dominion Energy.

Is the Virginia State Conference NAACP starting to cozy up to Dominion Energy after more than two years of attacking the utility company's push to construct a natural gas pipeline?

The president of the Virginia State Conference NAACP was abruptly dismissed and the civil rights group's statewide "Listening Tour" has been halted in changes announced last weekend by the state administrator.

In a novel approach, the Hanover County Branch NAACP is alleging that the county and its School Board are violating the constitutional rights of African-American residents by having schools named for military and political leaders of the slavery-defending Confederate States.