Personality: Melissa Hagerman
Spotlight on volunteer Richmond chair of the Walk to End Alzheimer's
10/25/2019, 6 a.m.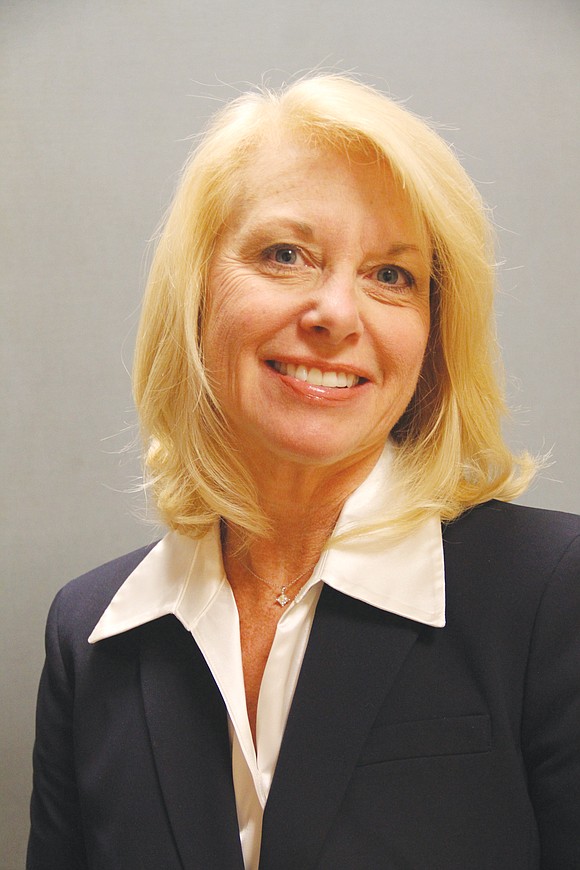 In 2002, Melissa Hagerman found herself at a crossroads following the death of her mother, whose experience with Alzheimer's disease, in her words, slowly took her away from her family.
Considering the path before her, Ms. Hagerman faced a critical choice: "I realized I could either bury my head in the sand or do something to try to make a difference."
Seventeen years later, and a little over a week until the nationwide Walk to End Alzheimer's on Saturday, Nov. 2, Ms. Hagerman is excited as she serves as the volunteer chair helping to organize the Greater Richmond Chapter of the Alzheimer's Association's edition of the nationwide event.
"I'm excited for the walk," says Ms. Hagerman, who is chairing the event for the first time after volunteering with the event for about six years. "It's such a great event to celebrate all the accomplishments we've made."
Founded in Chicago in 1980 by Jerome H. Stone and several of his family members, the Alzheimer's Association established the Walk to End Alzheimer's in 1989, raising $149,000 from 1,249 participants across nine chapters in its first year, when it was originally known as the Memory Walk. Last year's walk generated around $9 million in funding from more than 65,000 teams and 600 walks.
The Richmond Chapter, started in 1981 and officially recognized in 1983, is expecting 3,000 people to participate in the event that will start at the Bon Secours Washington NFL team training facility at 2401 W. Leigh St.
Accommodations are set to ensure an inclusive day for a wide range of ages and abilities, from those with strollers and wheelchairs to children and dog-walkers. All have a choice of participating in a 1-mile or 3-mile walk.
Event organizers are hoping to bring in $600,000 to assist them in raising awareness of the disease and funding Alzheimer's care and research initiatives, including support groups, community education programs and a 24/7 helpline.
Beyond the walk, Ms. Hagerman hopes "to continue to move the needle" with outreach to organizations that may be unaware of the impact Alzheimer's and dementia have on employees, and to share solutions to ensure an environment of engagement, knowledge and support.
She also seeks to raise awareness of the Alzheimer's Association's services in the Metro Richmond area, especially in communities that may not be aware of the nature of Alzheimer's or dementia, how to properly address symptoms or the people willing and eager to assist them.
"It's rewarding to give back to a cause that is so personal to me," Ms. Hagerman says. "It gives me hope to know that the work the group is doing will hopefully someday lead to a cure."
No. 1 volunteer position: Chair, Greater Richmond Chapter Alzheimer's Association Walk To End Alzheimer's.
Occupation: Vice president for human resources at Genworth.
Place of birth: Potsdam, N.Y.
Current residence: Henrico County,
Education: Bachelor's in human resources management, University of Richmond.
Family: Husband, Mark; two grown sons, Nolan and Patrick; and two beloved foxhounds, Jackson and Phoebe.
When and why I became involved with the Alzheimer's Association of Greater Richmond: My mother had Alzheimer's. I watched it slowly take her from my family. After she passed in 2002, I realized I could either bury my head in the sand or do something to try to make a difference.