Personality: Dr. Emanuel C. Harris
Spotlight on president of the Baptist Ministers' Conference of Richmond and Vicinity
9/27/2019, 6 a.m.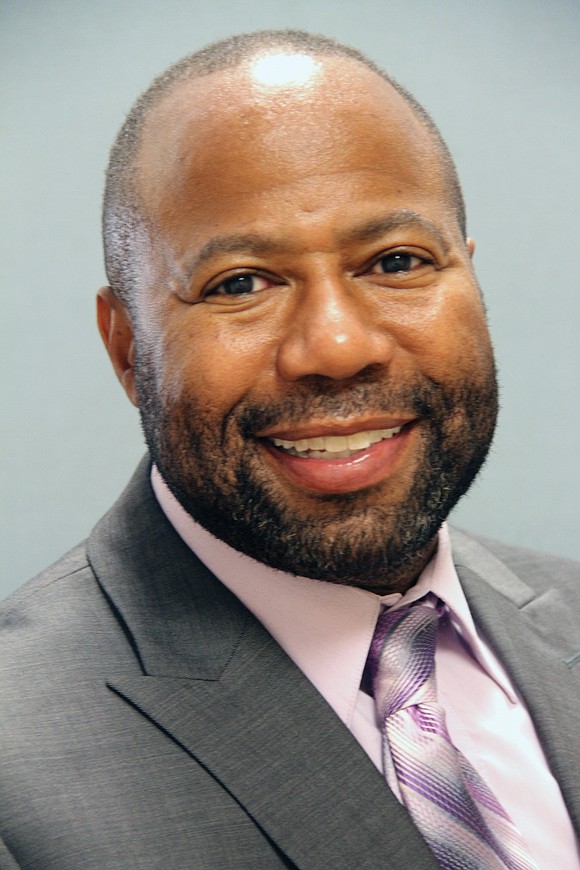 A new outspoken, politically aware and socially conscious president has been installed to lead the Baptist Ministers' Conference of Richmond and Vicinity. Dr. Cheryl Ivey Green passed the leadership mantle to Dr. Emanuel C. Harris during a ceremony Sept. 15 at Second Baptist Church of South Richmond. Dr. Harris' infectious enthusiasm and passion for BMCRV, founded in 1929 and led by its first president Dr. William L. Ransome, was on full display during his interview at the Free Press discussing the state of religious leadership in Richmond and the world and its effects on the political climate. The 47-year-old pastor was licensed to preach in 1993 and ordained in 1998 at Cedar Street Baptist Church of God in Church Hill. He currently serves as senior pastor of Jerusalem Baptist Church in Goochland County. Dr. Harris' main goal for BMCRV, consisting of more than 50 members, is unity. "We are in an age when the church, especially the black church, is more divided than ever," he says. His concern centers on churches working in silos, doing their own individual thing and not working as a whole. Dr. Harris wants pastors to know no matter how big or small their ministry's expertise, it is always better to look at the entire community and share that special expertise in this age of social and political chaos and spiritual dysfunction. Dr. Harris questions how some people believe, theologically, they are better than other people. "One of the fundamental teachings in the Bible is we are all created in the image of God." he says. Yet some so-called Christians dehumanize other races, treating them with distain, unkindness and a total lack of human compassion. "This is unacceptable," he says. "If churches and believers in Christ unify, we can eradicate these evils," Dr. Harris says. "Churches need to take correct moral stances, often a rarity, so they will not lose the respect of the community when it comes to being a prophetic voice." His passion for the church began at an early age at St. Pe- ter Baptist Church on Mountain Road in Glen Allen. He served in many capacities under the tutelage of Dr. Kirkland Walton. St. Peter's village of fellowship – youth ministries, community athletic organizations, mentoring from coaches and the pastoral administration – was strong and laid a firm spiritual foundation of best practices Dr. Harris relies on in his present pastoral leadership. "Those best practices, whatever they may be from church to church, is a part of unity," Dr. Harris says. "Those procedures churches do well can be shared within BMCRV to provide a holistic approach to our spiritual message, regardless of the congregation's age, race or persuasion." "If you are a minister in the greater Richmond area, you are not by yourself," Dr. Harris says. "Sometimes pastoral professionals need to talk to other pastoral leaders." Meet this week's Personality and a preacher's preacher, Dr. Emanuel C. Harris:
Current job: Senior pastor, Jerusalem Baptist Church — Manakin in Goochland County.
No. 1 community leadership position: President, Baptist Min- isters' Conference of Richmond and Vicinity.