Petersburg native Joseph B. Jefferson, whose songs gave The Spinners big hits, dies at 77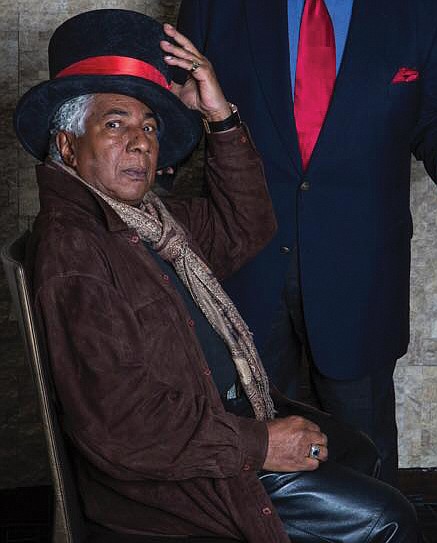 Petersburg native Joseph Banks Jefferson, a self-taught drummer and organist who went on to co-write hit songs for The Spinners, has died in his adopted city of Philadelphia.
Mr. Jefferson, who is among the Virginia-born musicians who made a national impact, succumbed to cancer on Sunday, July 26, 2020, according to his wife, Rosa C. Jefferson. He was 77.
Mr. Jefferson honed his skills performing in the Richmond area. His talent as a drummer enabled him to tour with The Manhattans and then with the gospel group The Sweet Inspirations, led by Whitney Houston's mother, Cissy Houston.
Sidelined by a foot infection while playing with the gospel group in Philadelphia, Mr. Jefferson settled there. He began working on his own music, creating the funk-soul group The Nat Turner Rebellion, named for the 1831 insurrection of enslaved people in Virginia.
The group, which Mr. Jefferson formed with three childhood friends from the Richmond-Petersburg area, including singer Major Harris, Bill Spratley and Ron Hopper, quickly won plaudits for its live act and signed with Philly Groove Records.
To Mr. Jefferson's chagrin, the group fell apart in 1972. Last year, to Mr. Jefferson's delight, "Laugh to Keep From Crying," the planned first album for The Nat Turner Rebellion, was finally released after the group was rediscovered during the exploration of tapes of unreleased Philly Groove music.
Mr. Jefferson's talents brought him to the attention of producer-arranger Thom Bell, who was working with the Detroit-based Spinners and other soul groups.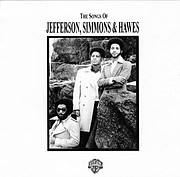 Mr. Bell gave him a tryout, and Mr. Jefferson passed the audition with the first song he offered, "One of a Kind (Love Affair)," which went to No. 1 on the R&B singles chart.
With Bruce Hawes and Charles Simmons, Mr. Jefferson also wrote such hits for The Spinners as "Mighty Love," "Games People Play," and "Sadie," sampled by Tupac Shakur on his 1995 hit "Dear Mama."
"As a musician, he just had an amazing ear for melody," said Faith Newman of the music publishing company Reservoir Media, which issued the 2019 Nat Turner album. "He just had a knack for creating hooks that are so memorable."
Mr. Jefferson became a fixture on the Philadelphia music scene.
When he and his wife were married in 1976 at the Latin Casino nightclub in a Philadelphia suburb, The Spinners served as groomsmen and members of the vocal group Sister Sledge were maids of honor.
In addition to his wife, survivors include two half-brothers, Donald L. Jefferson and George A. Jefferson. No funeral or memorial service is planned at this time.