Hanover School Board turnaround orders Confederate signs down by Sept. 7
George Copeland Jr. | 8/13/2020, 6 p.m.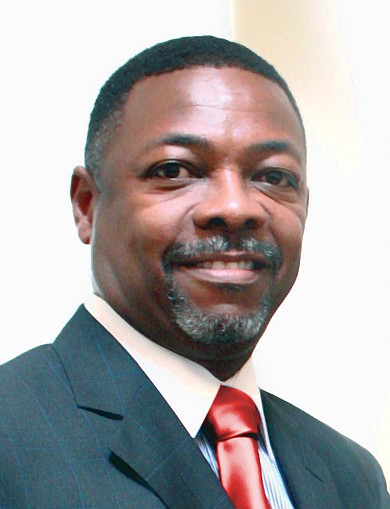 The Hanover County School Board did an abrupt and unexplained about-face Tuesday night and voted 6-1 to remove the signs from two schools named for Confederate leaders before Sept. 7.
Last week, the School Board drew the ire of the Hanover Branch NAACP and other advocates when it ordered the signs, which had been removed last month, to be reinstalled temporarily despite a close 4-3 vote on July 14 to rename the schools and their mascots to eliminate ties to the Confederacy.
Signs on the marquees at Lee-Davis High School and Stonewall Jackson Middle School, as well as a large chrome "LD" sign at the high school, went back up last week under the board's directive.
The board issued a statement last week that signs would be up until the Hanover schools administration "works through the transition process" for renaming.
Hanover NAACP President Robert N. Barnette Jr., who also is president of the state NAACP, applauded Tuesday's turnaround.
"The Hanover County NAACP was, frankly, baffled by the School Board's earlier direction to school staff to re-install the signs for Confederate names it had recently voted to change," Mr. Barnette said in a statement. "With (Tuesday's) vote, the School Board demonstrated its commitment to the July vote to change the names, and we hope and expect that the commitment will be unwavering going forward."
In a brief phone interview on Wednesday, Mr. Barnette said that if the School Board removes the signs before the fall semester starts in September, the Hanover NAACP will delay its appeal in a lawsuit filed a year ago seeking to have the Confederate names eliminated.
It's unclear why the board has flip-flopped on dealing with the signs.
A statement from the School Board released after Tuesday's vote provides no clarity beyond stating that county school division staff will be the ones to remove the reinstalled signs, and that the schools are now "formerly known as Lee-Davis High School and Stonewall Jackson Middle School."
The statement also provides details on how the Hanover County community will contribute to the formal renaming process.
Hanover County residents can submit recommended names for the schools through Wednesday, Aug. 19, by filling out a form online at bit.ly/33NTIfx.
According to the form, School Board policy dictates that schools cannot be named for anyone living or deceased.
From the collected list, a school renaming committee will choose 12 to 15 names that Hanover residents can vote on from Aug. 21 to Aug. 27. After the committee reviews those results, three names for each school then will be put before the public in a second poll ending on Sept. 3.
"The committee will submit a single name for the high school and a single name for the middle school for the School Board's consideration at its Sept. 8 meeting," the statement reads. "Once the School Board has chosen new school names, new mascots also will be selected. That is a school-based decision and more information about the mascot selection process will be shared with the community as it becomes available."