New deal helps pave way for Soulidifly's new work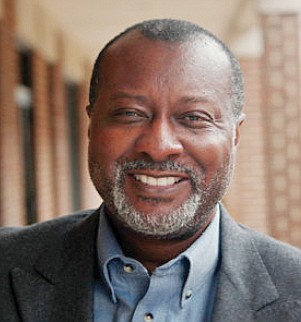 Richmond's largest African-American film and media company now has access to financial support for its efforts to make films showcasing events and stories involving women and people of color.
Soulidifly Productions, founded in 2017 and led by B.K. Fulton, announced Monday that it has signed a $10 million deal with GO Media Productions LLC of Atlanta, a year-old, African-American-owned company best known for investing $150 million in Georgia's film industry.
Under the terms of the agreement, GO Media will have the first look at Soulidifly's films and scripts and could invest up to $10 million a year to develop, produce, and/or market one or more of the offerings.
Soulidifly already has produced five films, has seven more in various stages of production and another 10 films in de- velopment. The company's completed films are available on streaming services.
"Soulidifly and GO Media share a similar mission to expand the narrative of films that portray women and minorities in a more favorable light and disposition, which traditional Holly- wood too often omits," said Mr. Fulton, founder and chairman of Soulidifly Productions, which also publishes a monthly magazine and children's books.
The deal "will provide Soulidifly with a new funding source to tell even more stories," he added.
GO Media co-founders Len Gibson and Wayne Overstreet noted the new relationship with Soulidifly is in keeping with their company's mission to help filmmakers bring their dreams to fruition.
Veterans of the film industry, Mr. Overstreet and Mr. Gibson opened their operation in 2019 to undertake pre-and post-production work, such as film editing, sound design, special effects and other services, for filmmakers in Georgia and on the East Coast that Hollywood has previously dominated.
GO Media also is involved with a remake of the movie "Sinbad."
For them, Soulidifly is another potential source of content.
Soulidifly has released "Atone," "River Runs Red," "Love Dot Com: The Social Experiment," "Hell on the Border" and "1 Angry Black Man." The Richmond-based studio expects to release three more films over the next six months, "Joseph," "The Unity Ride" and "Freedom's Path."